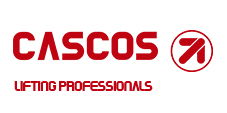 The origins of Cascos in the world of lifts date back to the 1960s.
In 1982 Cascos Maquinaria S.A. was founded, a leader in the Spanish market devoted to the design, manufacture and marketing of vehicle lifts.
The factory is located in Vitoria (Basque Country), in the North of Spain, close to the border with France. It is an area with a significant industrial sector, which has led to multinationals from all over the world, such as Mercedes Benz, Michelin, etc., establishing themselves there due the high level of professionalism and quality.
In R&D, the experience accumulated during this time has made it possible for Cascos to collaborate with some of Europe's top automobile brands. Through this collaboration Cascos have achieved maximum innovations possible in the sector in our lifts.
An example of this is their trusted partnership with the top manufacturers at European level such as the Renault Group, the PSA Group (Peugeot-Citroen), Mercedes Benz, VW-Audi, Nissan, brands that have approved them as their preferred suppliers or often ask us to join them in R&D projects. Similarly, we collaborate with leading companies in automobile maintenance and revision, such as Midas, Feu-Vert and Speedy. We have even opened lines of supply with the United Nations and the armed forces of various countries.
The Cascos model C4, two post vehicle lift is built to the same exacting standards of quality and reliability of the C3.2 full base model.
This model has the added benefit of being capable of lifting 4 tonnes and is also fitted with four three-stage lifting arms making it very diverse, ideal for small cars, 4 x 4's and vans.
Due to its traditional build quality these lifts can still be found in workshops everywhere, they just keep going, going and going!!!!!
Using a traditional electro-mechanical design, (a system of which the Chinese have failed to copy) the Cascos C4 is as simple and uncomplicated as you can get.
It has been made in exactly the same way for decades and has only evolved in-line with the vehicles it needs to lift. Other than that, the principal and the build quality have remained the same since the day it was launched.
After all, why change what is already perfect?
Note the Base-frame : The steel supporting base-frame with chain cover has an extremely low drive-over height of only 48mm.
Note : The Cascos C4XL "Extra Wide" model is also available with 3000mm between posts.