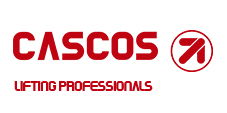 The origins of Cascos in the world of lifts date back to the 1960s.
In 1982 Cascos Maquinaria S.A. was founded, a leader in the Spanish market devoted to the design, manufacture and marketing of vehicle lifts.
The factory is located in Vitoria (Basque Country), in the North of Spain, close to the border with France. It is an area with a significant industrial sector, which has led to multinationals from all over the world, such as Mercedes Benz, Michelin, etc., establishing themselves there due the high level of professionalism and quality.
In R&D, the experience accumulated during this time has made it possible for Cascos to collaborate with some of Europe's top automobile brands. Through this collaboration Cascos have achieved maximum innovations possible in the sector in our lifts.
An example of this is their trusted partnership with the top manufacturers at European level such as the Renault Group, the PSA Group (Peugeot-Citroen), Mercedes Benz, VW-Audi, Nissan, brands that have approved them as their preferred suppliers or often ask us to join them in R&D projects. Similarly, we collaborate with leading companies in automobile maintenance and revision, such as Midas, Feu-Vert and Speedy. We have even opened lines of supply with the United Nations and the armed forces of various countries.
The Cascos model C4 SYNCRO, two post vehicle lift is built to the same exacting standards of quality and reliability of the C2.32 Synchro model baseless, but this model has the added benefits of 4 tonnes lifting capacity and is fitted with 4 x Triple extending arms.
Ideal lift for cars, 4 x 4's and vans.
Benefits :
Solidity, reliability and durability.
Versatility for mechanical and body work.
Ample workspace between columns.
Baseless, so the workspace is completely free of obstacles.
4 x Three piece long arms
Symmetrical so the lift can pick up vehicles in both directions.
Synchronous lift with an independent motor on each post.
Equipped with an automatic leveling system between posts.
Electronic synchronization by PLC and detectors, this system is not subject to wear and tear, nor to an obligatory positioning of the load.
The PLC is programmable and less sensitive to voltage changes and short circuits. It also allows easy detection of the status of its operation through LEDs.
Very Low in maintenance.


Underground version available - No overhead tube for electronic cables, instead they are recessed into the floor.
Accessories: wide variety of accessories intended for greater comfort of use and the handling of specialised vehicles if required.