| | |
| --- | --- |
| | Crypton 630 Upgrade brake tester. |
Out with the old and in with the New!
Does your old Crypton 630 look like this?
Would you rather it looked like this?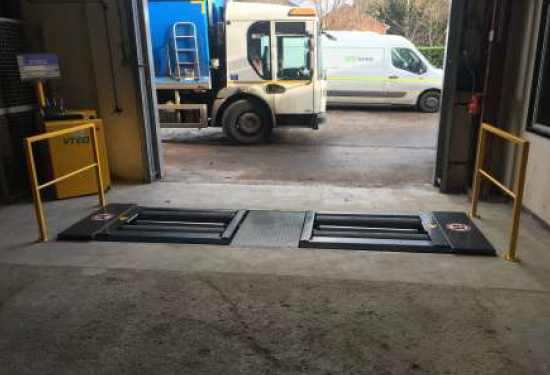 Then you need a VTEQ5000 Upgrade Kit.
The Crypton 630 was one of the best selling roller brake testers in the UK.
For London Bus, the M.O.D and many UK transport companies it was their chosen brake tester.
Literally hundreds were sold throughout the UK and today many of them are still in regular use.
However, technology moves on and the units that are left are tired, unreliable, inaccurate and virtually impossible get get a regular parts supply for.
So if your 630 is like the ones we see on a daily basis you are probably thinking of replacing it?
Buying a replacement is the easy part, but we all know that building a new recess and installing the new one is going to take time, time in some cases you may not have?
VTEQ, a BRAKE TESTER supplier to Multitune have come up with an easy solution.
Up and running in a day.
Utilising the original power supply and the original hole in the floor, you could have your old 630 brake tester completely removed and replaced with a new unit in a day.
When you've placed your Order and the equipment has been delivered to site :
Our engineer will remove the old units, cabinet and roller beds.
Once removed, the original hole in the ground will be exposed.
Our engineer will grind off the original fixing brackets.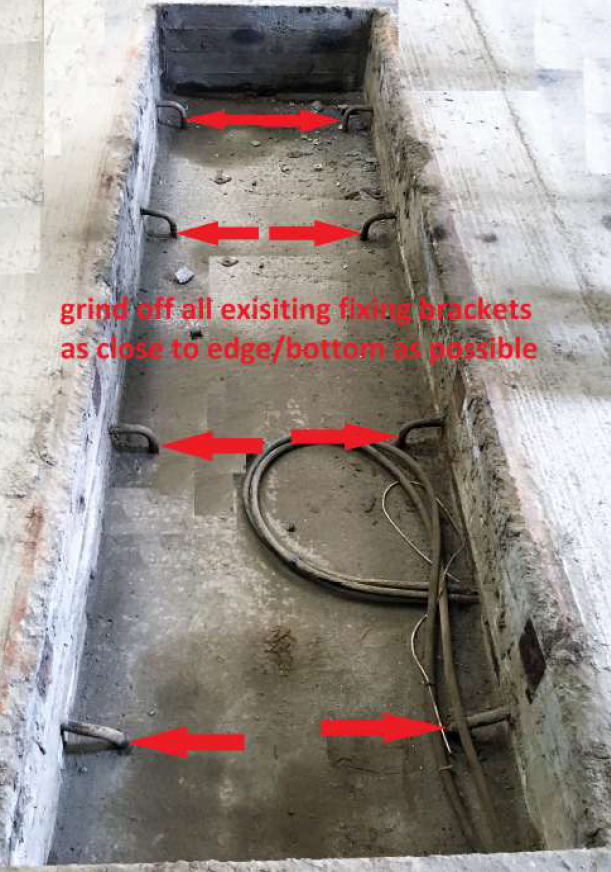 The Upgrade Kit comes complete with New Sub-frames, shims and bolts.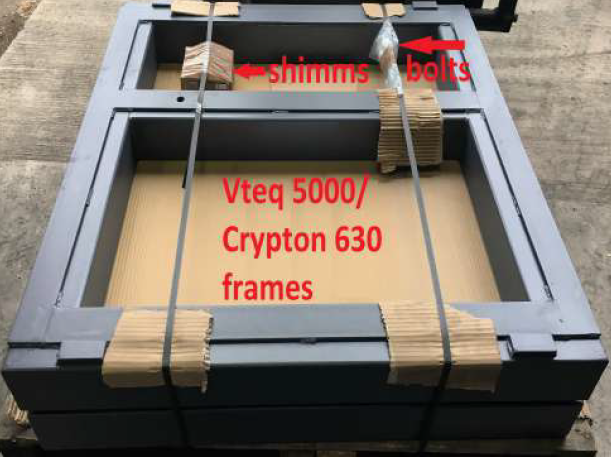 Our engineer installs the New Sub-frames into the existing recess.
He will ensure they are installed in the correct position and are level.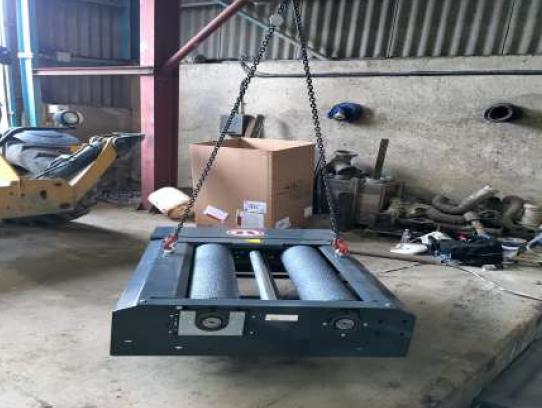 Engineer fits new pit units onto subframes.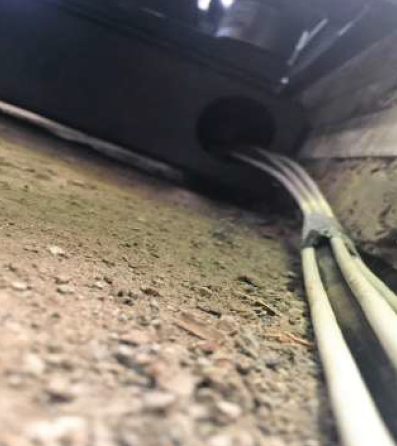 Ensuring all cables are routed correctly.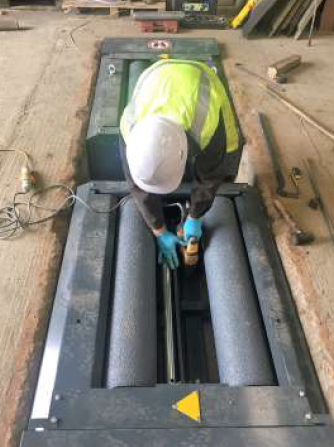 With both pit units installed the engineer can wire the electrics to the cabinet.
Supplied as standard with in-cab display tablet.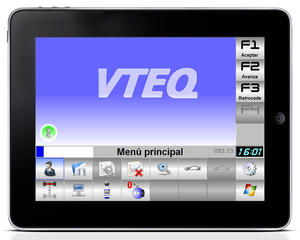 Once the wiring is complete the unit can be started and calibration completed.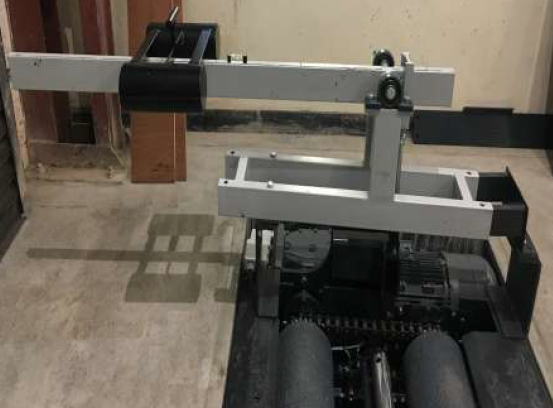 The kit comes complete with central frame to complete the installation.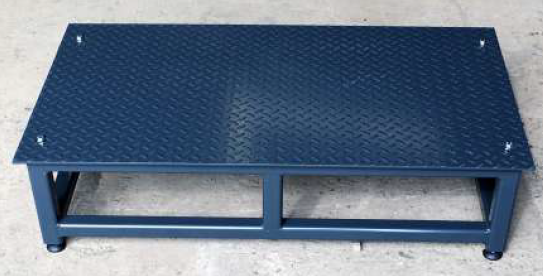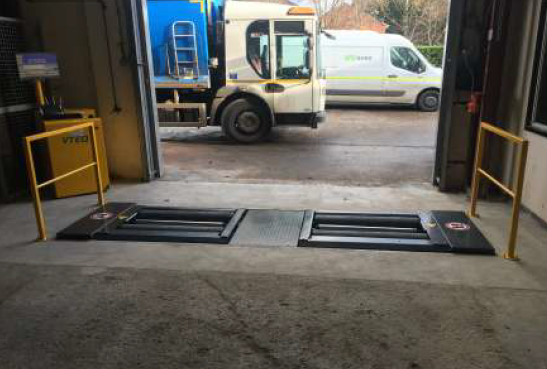 All finished!!!
Brake Testing can commence.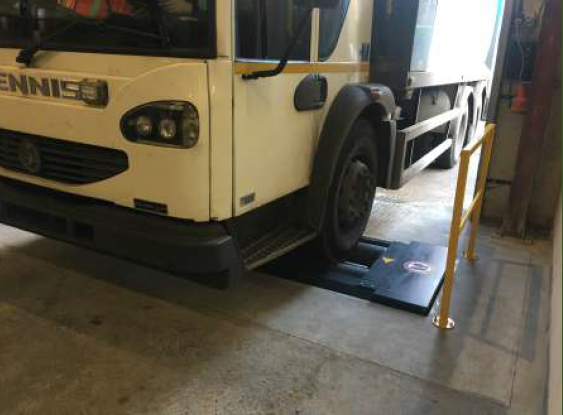 SPECIFICATION, BRAK5000
Size of pit units
2 x 1.140 x 1.427 x 650 mm
Friction Coefficient
Dry >0,8
Humid >0,6
Max. Axle Weight
13.000 Kg

Measurement Range
0 ÷ 40 kN
Rollers Size
1.150 x 271 mm
Working Conditions Temp
-5 ÷ +40 ºC
Rollers Separation
475 mm
Relative Humidity
< 95%
Test Speed
3 Km/h
Power Supply (3 phase)

400V 50/60Hz

Motors
2 x 11 kW












The BRAK 5000 Roller Brake Tester :
Supplied with Manufacturers 3 Year Warranty on all components.
(subject to regular calibration and maintenance being effected).
Note : All our quoted Prices include delivery, installation and tuition at your premises.
VTEQ take special care in the selection of materials and processes for the manufacture of all their Heavy Duty Brake Testers.
They are aware of the importance placed on this type of equipment and want to ensure reliability, durability and repeatability throughout its working life.
The BRAK5000 can be purchased as a retrofit brake tester for the Crypton 630 or installed brand new into your company workshops.
Fully HGV/ATF DVSA approved, and offers as standard all the below features required to carry out commercial brake testing :
Roller Lock for easy entry/exit to and from rollers.
Soft Start motors for longevity.
Bi-directional rollers and operation.
4 Wheel Drive operation.
Automatic Weighing.
Heavy Duty Nord Motor & gearboxes.
Robust work station, console controller.
PC package complete with 23" Monitor.
In-Cab Tablet operation.
DVSA database.
Options include :
Space saving console/controller.
Shock Absorber tester.
Side Slip Tester.
Contact us now for a Quotation : 01603 781999 ask for Carl Brighty
The Company :
VTEQ, founded in 2001 by personnel with extensive experience of Vehicle Testing Systems from around the world. The factory in Barcelona is fully dedicated to the manufacture of MOT Testing Equipment and has a range covering brake testing of motorcycles, cars, vans, buses, coaches, trucks and HGV's.
The factory is a large modern facility, concentrating on the quality of products produced, reliability and repeatability of results; it exports to more than 70 countries worldwide.
Having its own in-house Research and Development department has been crucial to the success of VTEQ's products within the UK, when the DVSA brought one man testing lanes into use, VTEQ were there with the product and the software requirements.
Knowledge of the world market for testing of vehicles has enhanced the product dramatically, each roller brake tester supplied has its own I.P. Address for any future development needs, including software upgrades, problem solving, updating databases etc, etc.
Multitune has been installing the VTEQ range of equipment since the company started importing into the UK during 2002 and have been very impressed with their performance.
(Controller available in various colours)
Controller for Space-saving installation, for instance narrow MOT Bay.
Version - with pedestal for PC, keyboard and screen, with wall mounted controller.
(Note : Only one cable connects the controller to the pedestal)
See a Space-saver installed "Click Here"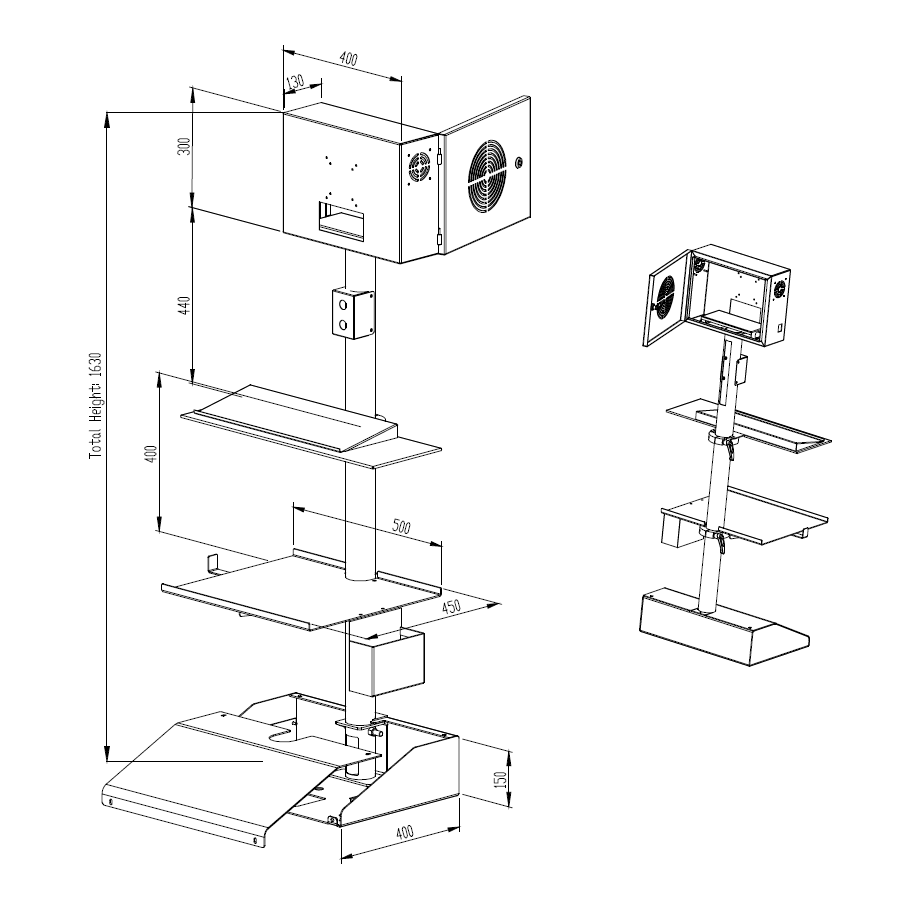 Pedestal Dimensions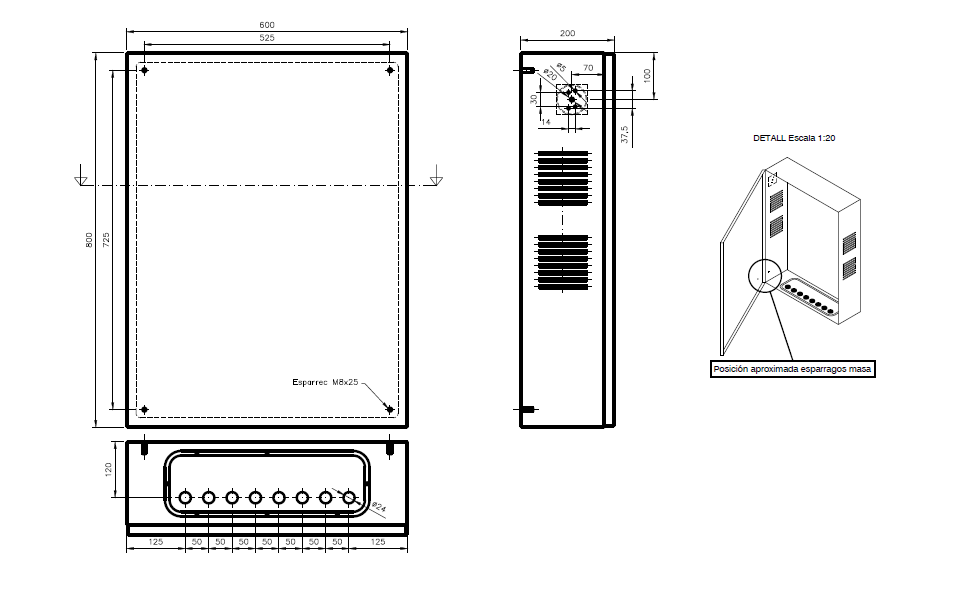 Wall mounted Controller dimensions.