Multitune Spring "Special Offer Compressor deals"
Orders yours now Offer ends 31st March 2019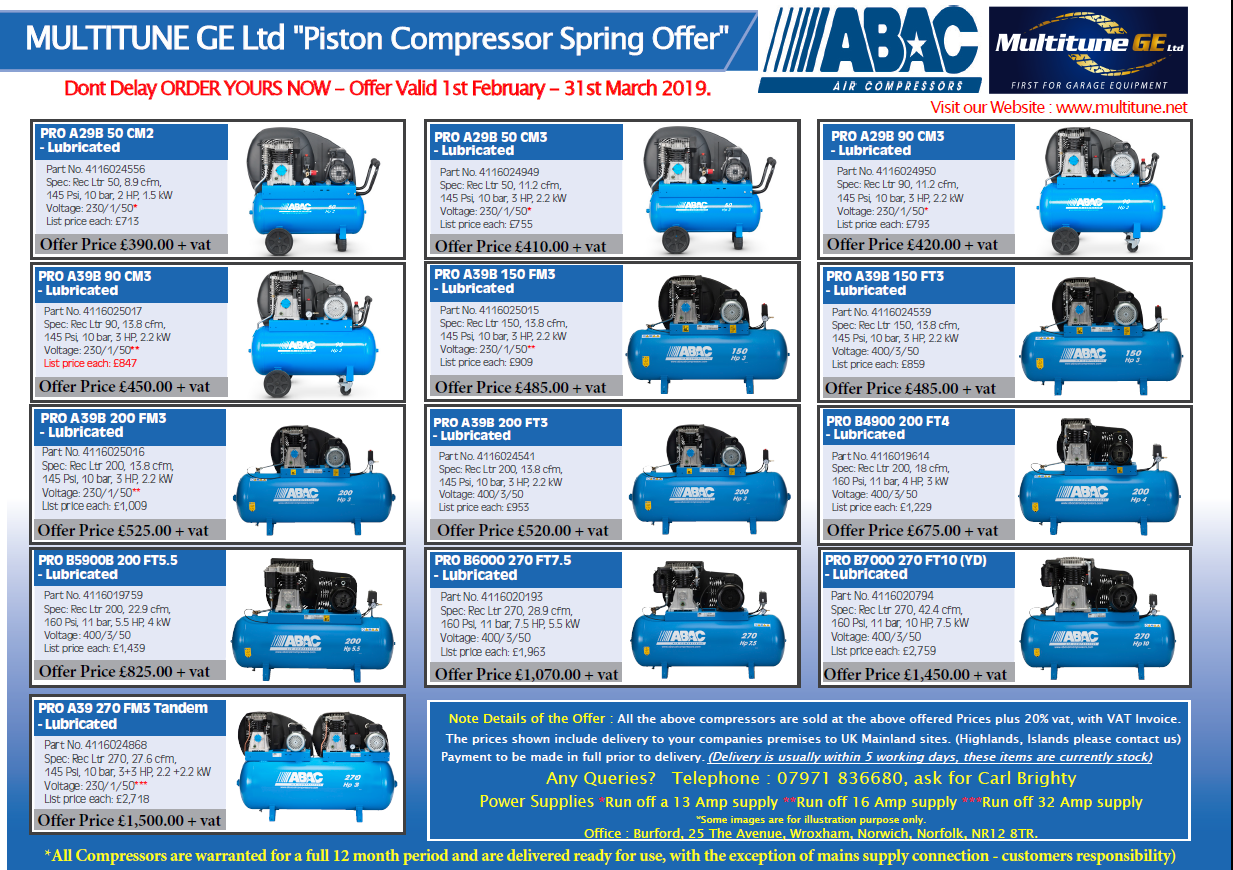 Note Details of the Spring Offer :
All the above compressors are sold at the above offered Prices plus 20% vat, with VAT Invoice. The prices shown include delivery to your companies premises to UK Mainland sites. (Highlands, Islands please contact us for any delivery cost charges)
Payment to be made in full prior to delivery. (Delivery is usually within 5 working days, these items are currently stock)
Any Queries?
Telephone : 07971 836680, ask for Carl Brighty
Power Supplies *Run off a 13 Amp supply **Run off 16 Amp supply ***Run off 32 Amp supply
*Some images are for illustration purpose only.