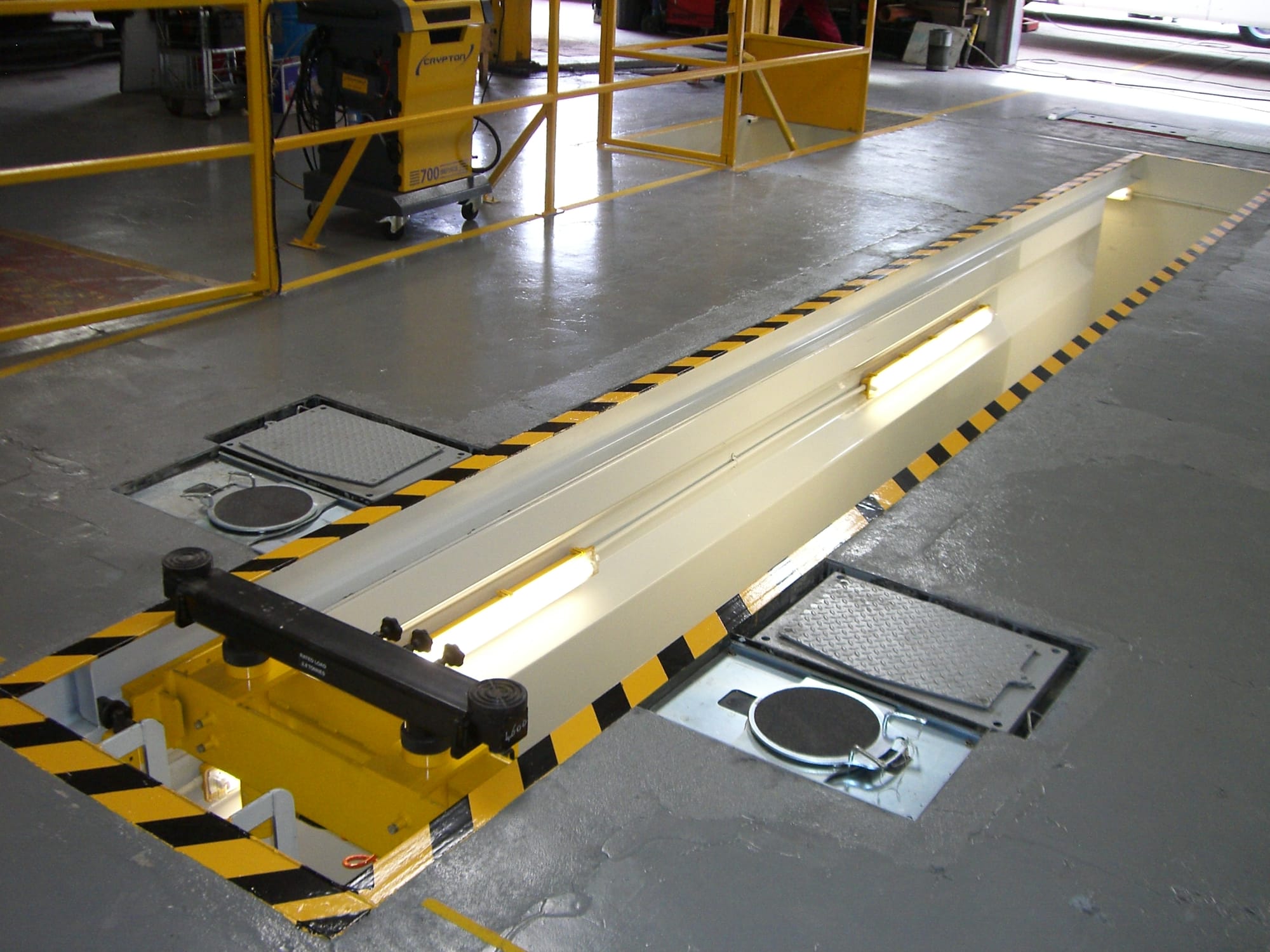 For most of us when we see an inspection pit it's already installed in the workshop floor, probably the old style, manufactured of brick or concrete, absolutely filthy, damp and wet with some sort of frame used as steps to get into it. On top of that lead light cables, extension leads and air supply hoses disappear into the pit like strands of spaghetti!!!
An Inspection Pit supplied by Multitune is completely the opposite, usually manufactured in "one-piece" (depending on design & dimensions) from 5mm thick steel having bright white gloss internal walls, walk-in steel staircase, sump for any spillages, compressed air-lines, low voltage power supply and bright LED or low-voltage lighting.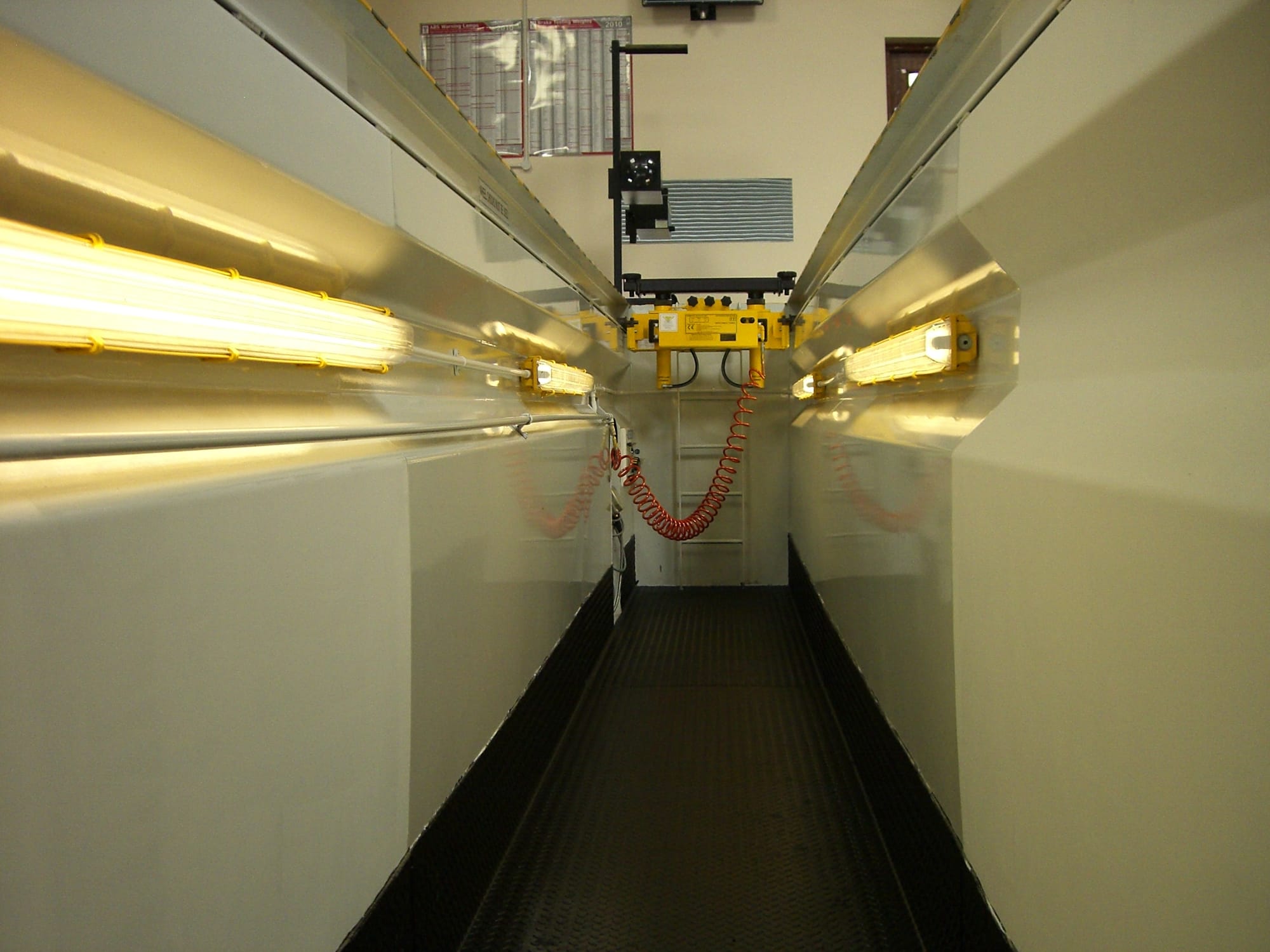 The lighting and high pressure airlines are mounted into a pre-fabricated pressed recess into the wall allowing a clear working area for the technician(s). This simple design eliminates accidental oil and grease spillages from sticking onto the lighting giving the pit a clean bright working environment always.
All our inspection pits will be manufactured and fully marked to the standard : BS EN 1090-2:2008 + A1:2011 Exc 2 and CE marked.
We can supply any steel pit to your needs, we are not restricted to the motor-trade only?
Manufactured to order, we have supplied washing pits, cattle watering tubs, chemical dips, cattle crossing tubs etc, etc.
Being suppliers to the motor trade, our biggest industry are pits for that purpose so everyday items include bespoke size servicing pits, MOT Testing Pits for all Classes and the now very popular pits for the HGV ATF Test Lanes (Approved specification for DVSA use).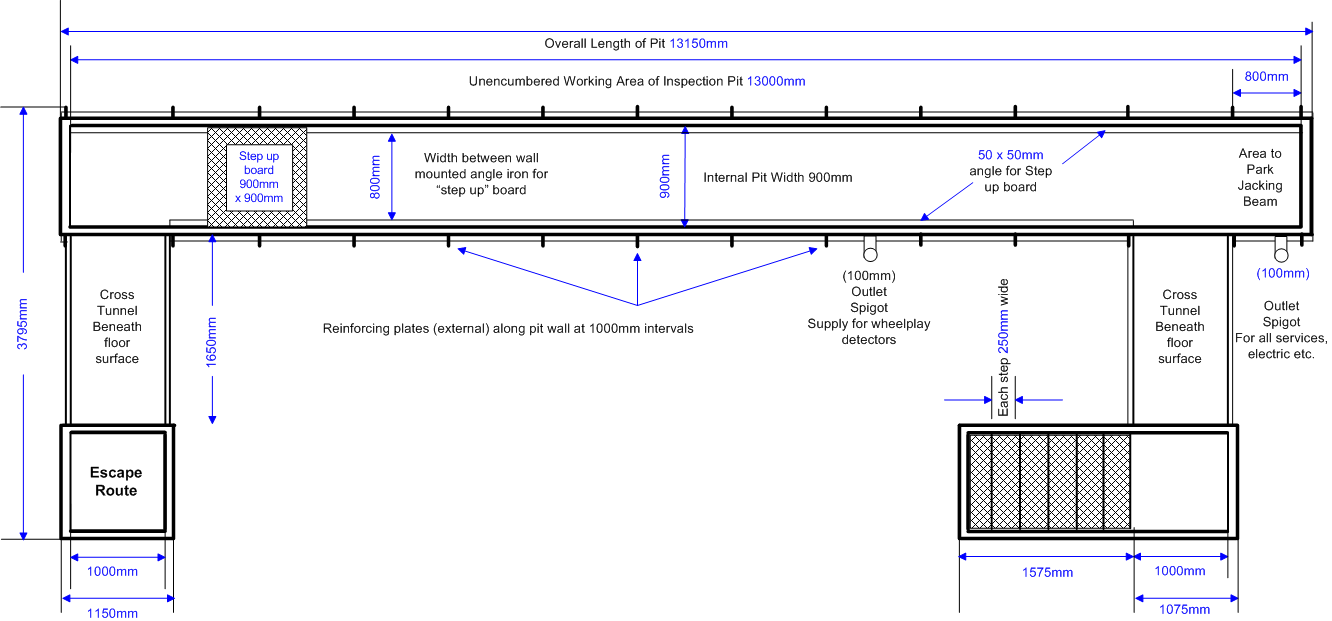 Typical DVSA 13m inspection Pit for ATF Test Lane, walk-in steps with emergency escape route.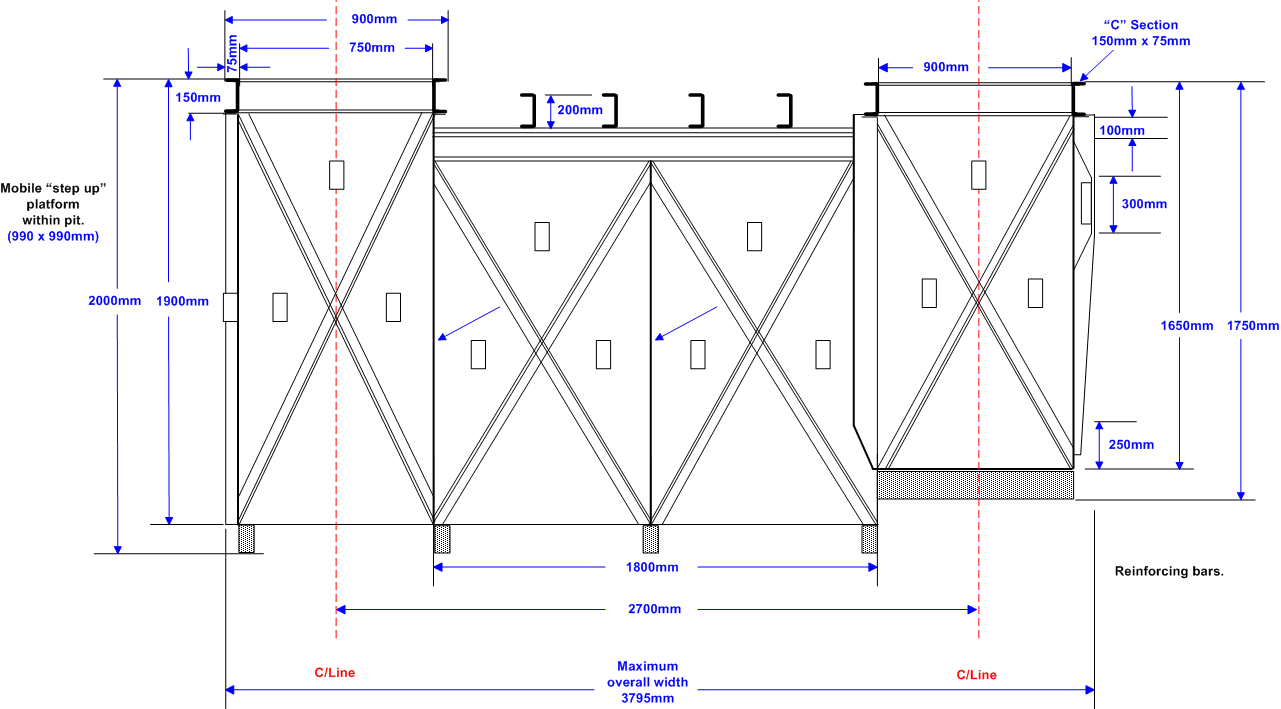 Cross section of escape tunnel.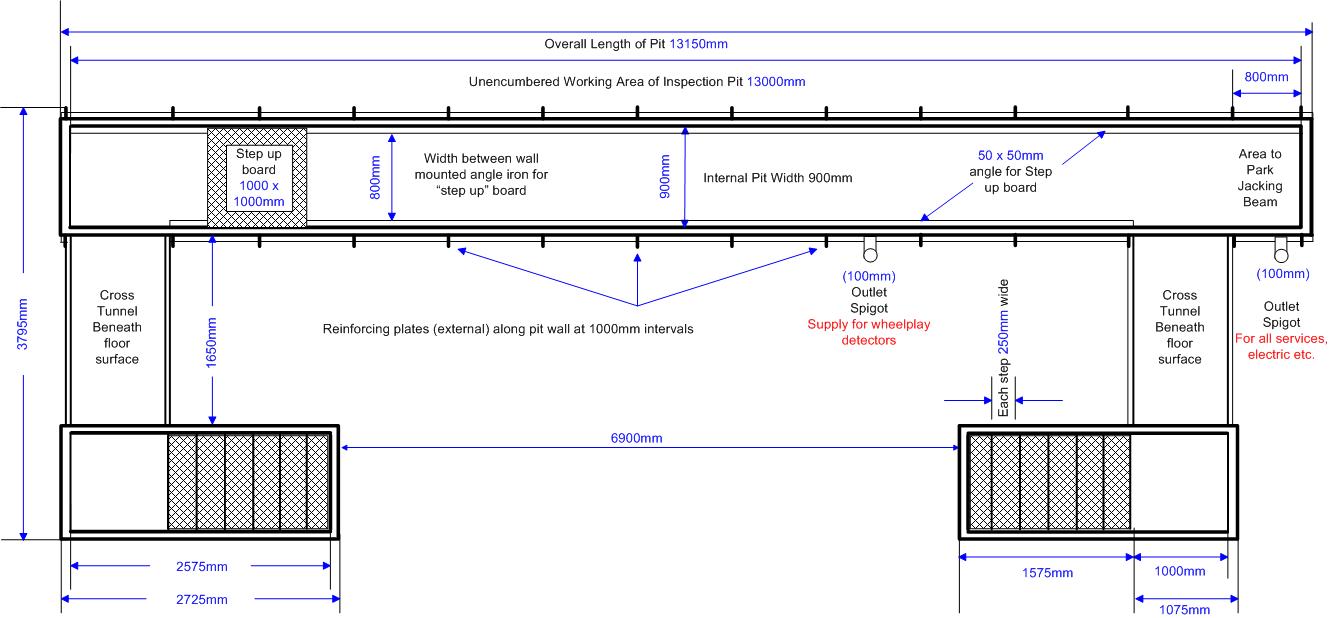 DVSA 13m inspection Pit for ATF Test Lane, with walk-in steps both ends.
Drawings property of Multitune GE Ltd
Whatever your needs, we will be able to advise you and offer the following services :
Site meetings with surveys and advice
Design drawing and manufacturing of the inspection pit.
Design drawing and manufacturing of any associated equipment such as cassettes for roller brake tester, play detectors or radius plates etc, etc.
Marking out your site ready for the builders excavation.
Setting up of pit on-site and set levels if required.
Installation or overseeing of installation by customers civil engineers if required.
Pre-installation of services including air extraction, electric lighting, sockets etc, etc.
Supply of handrails, inspection pit covers, work-bridges etc, if required.
Once the detail has been agreed with client and approved by the DVSA,
manufacture of the inspection pit can commence.
| | | |
| --- | --- | --- |
| Laser cut all steel panels | | Ensure all welds are to standard |
| All sections are ribbed with reinforcement | | All sections are ribbed with reinforcement |
| Service tunnel steps left, inspection pit right | | 13m ATF Lane neary ready for paint |
| | |
| --- | --- |
| 13m ATF Lane neary ready for paint | Manufacturer supplied wheelplay detector boxes ready for connection to pit. |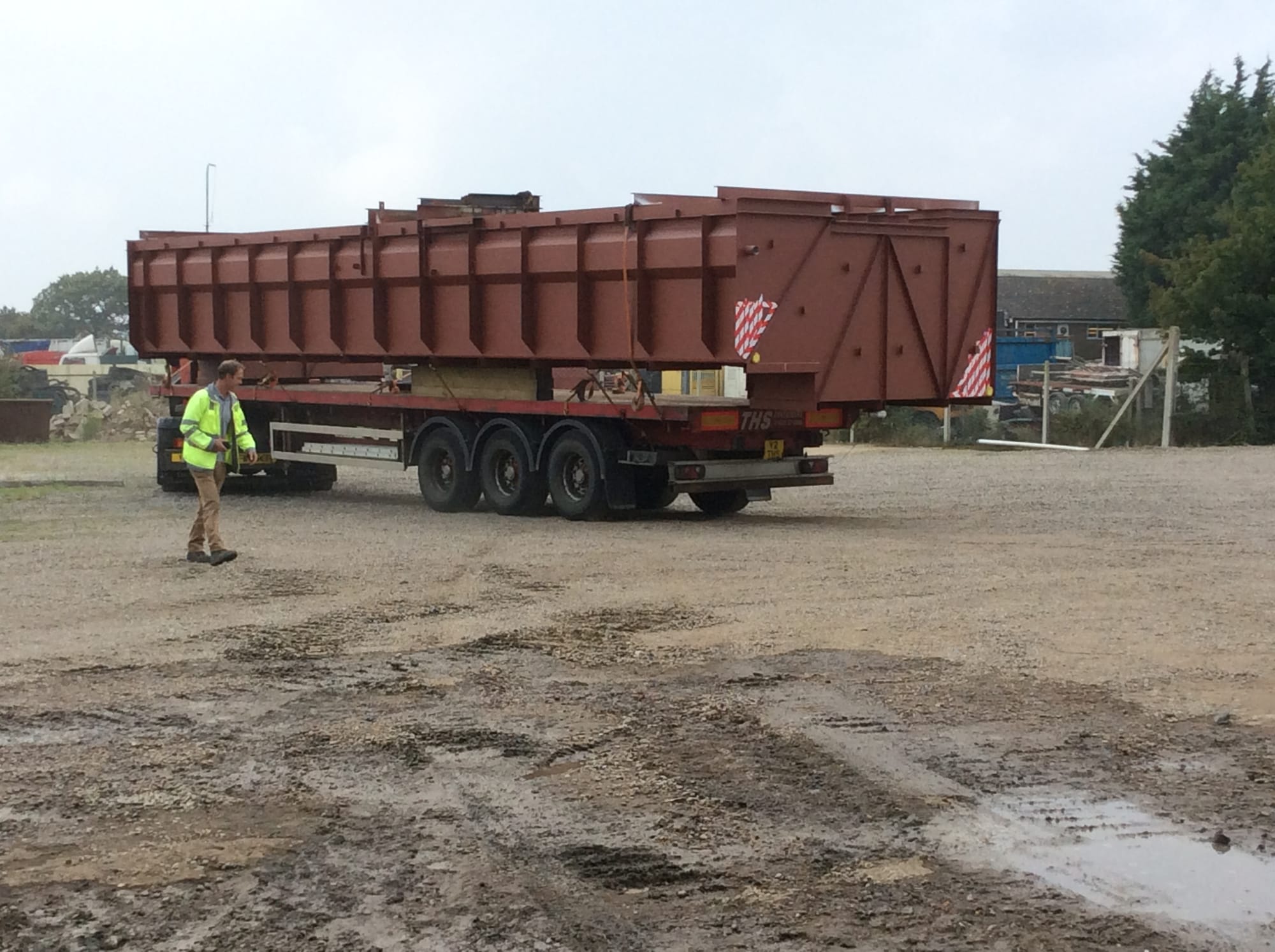 Delivery to site by flatbed or truck with HIAB.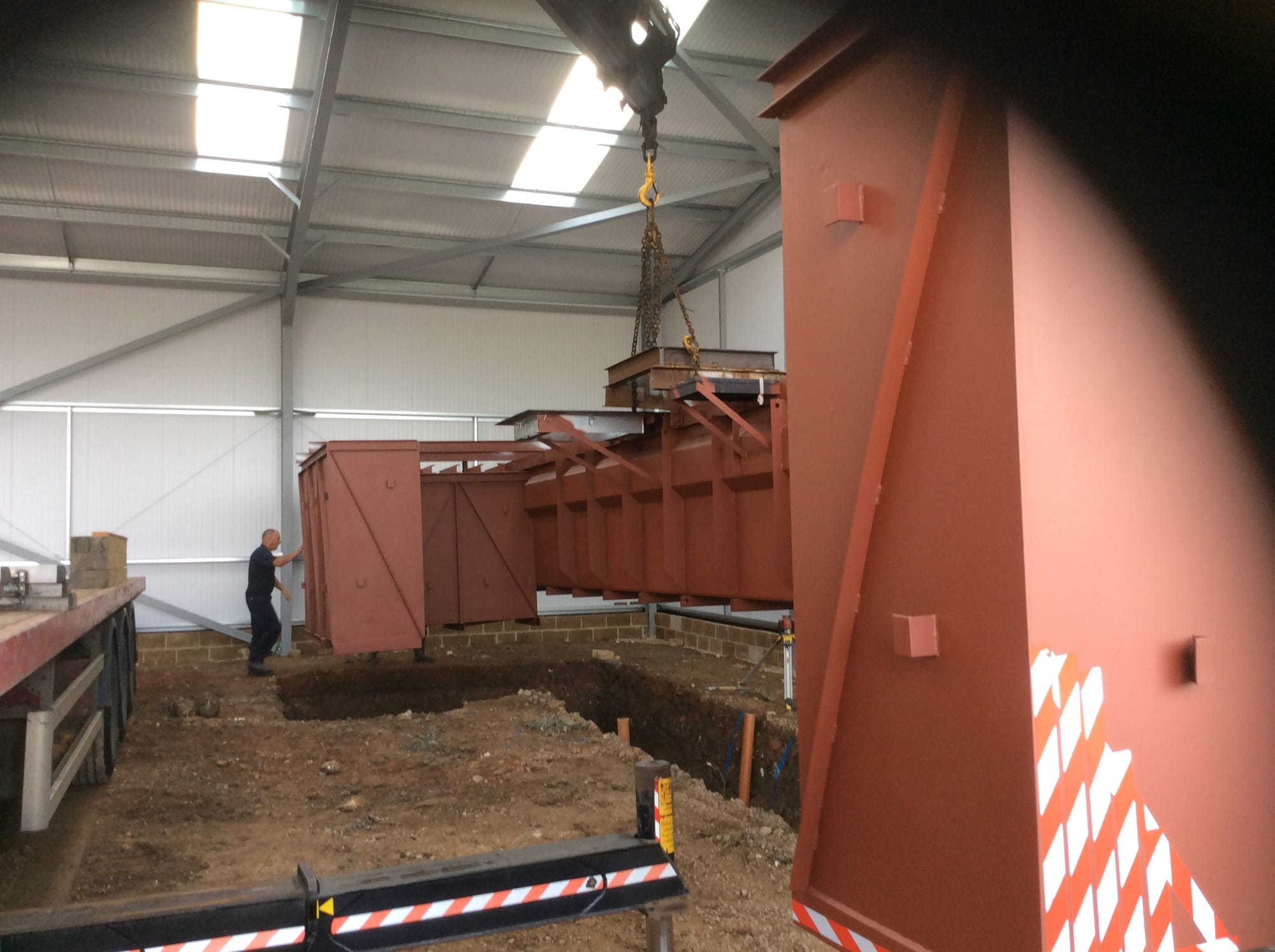 Lowering into position at site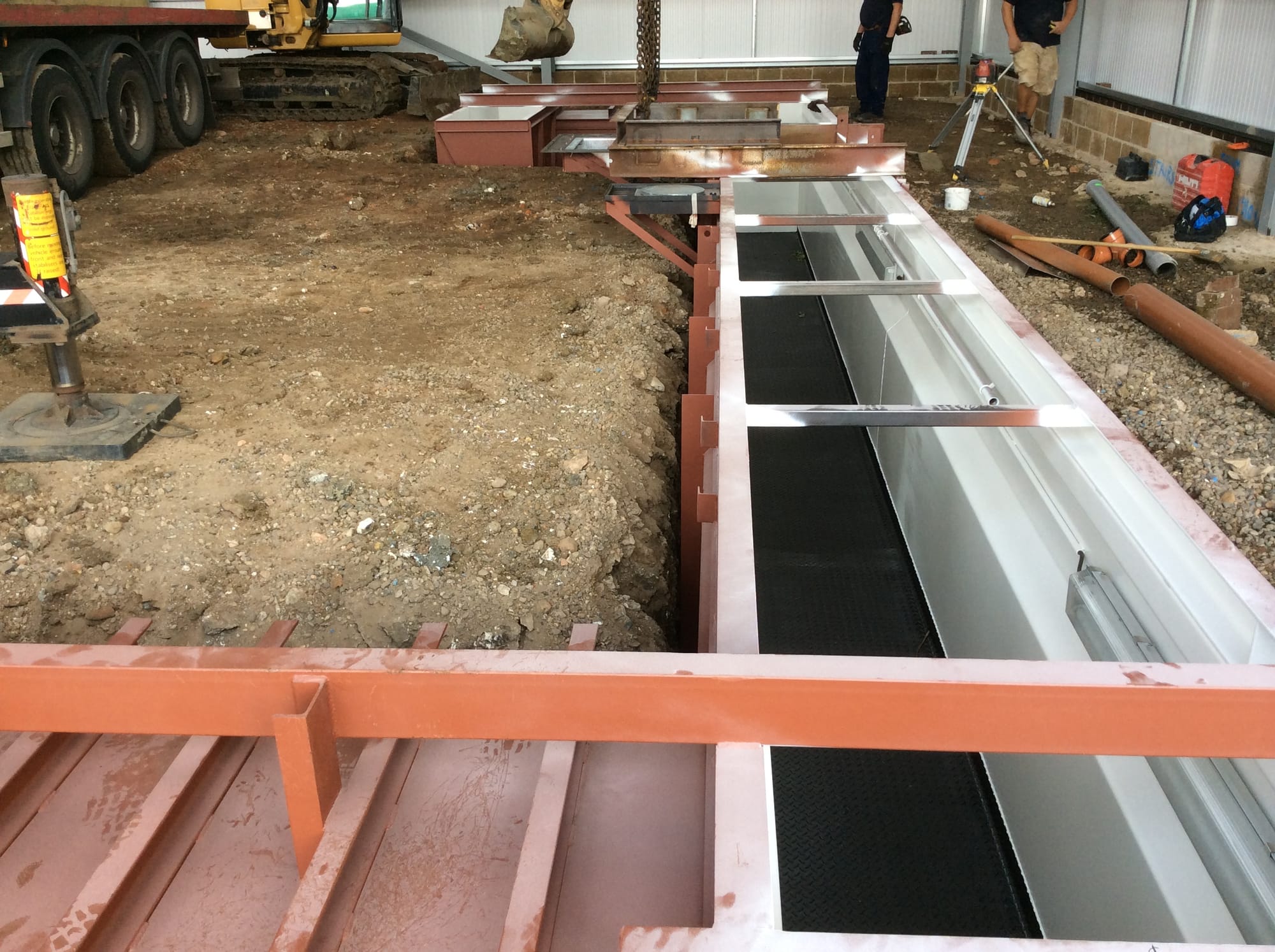 Pit in position, levelling to proposed workshop floor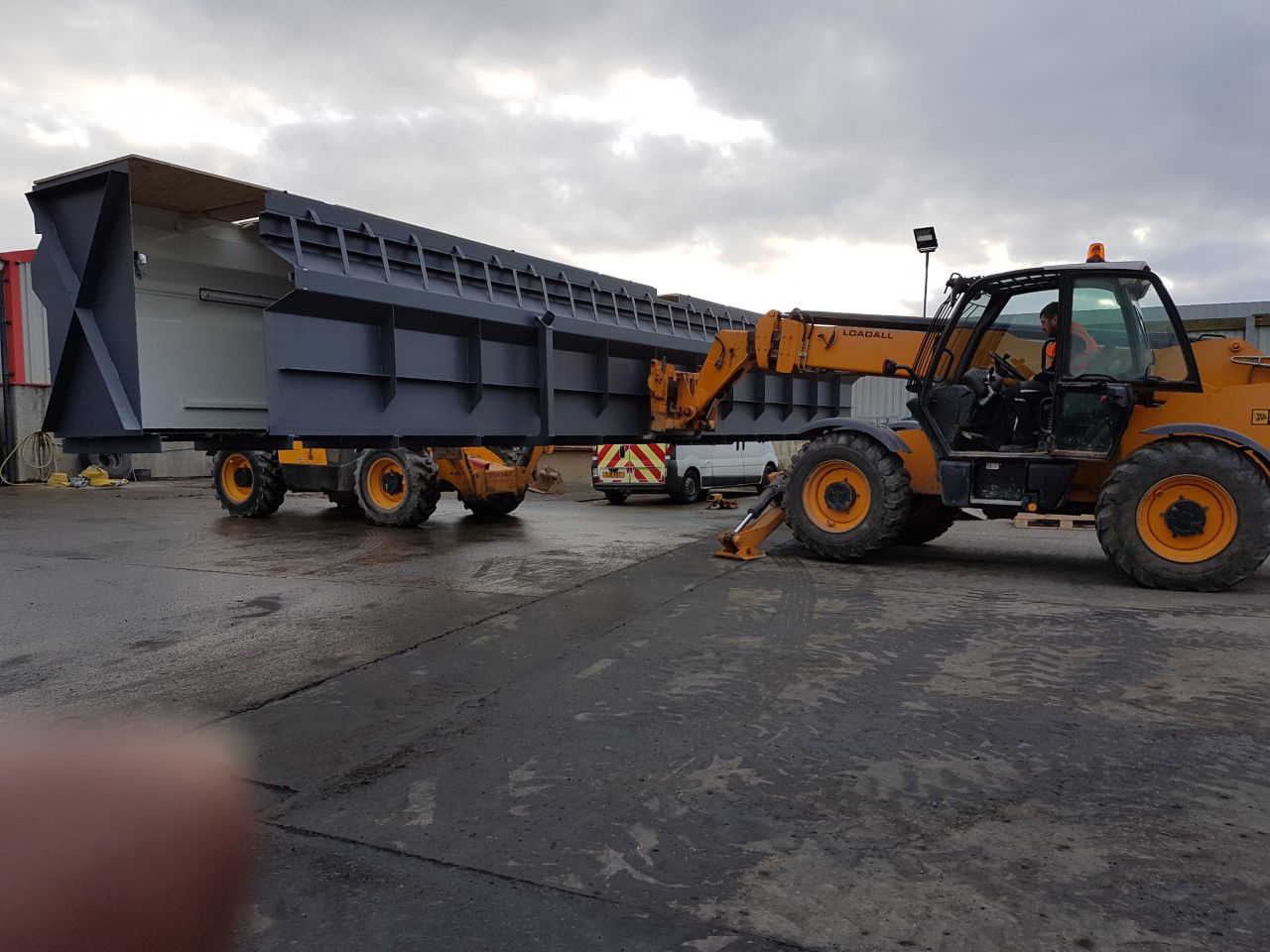 Another delivery being offloaded at customers premises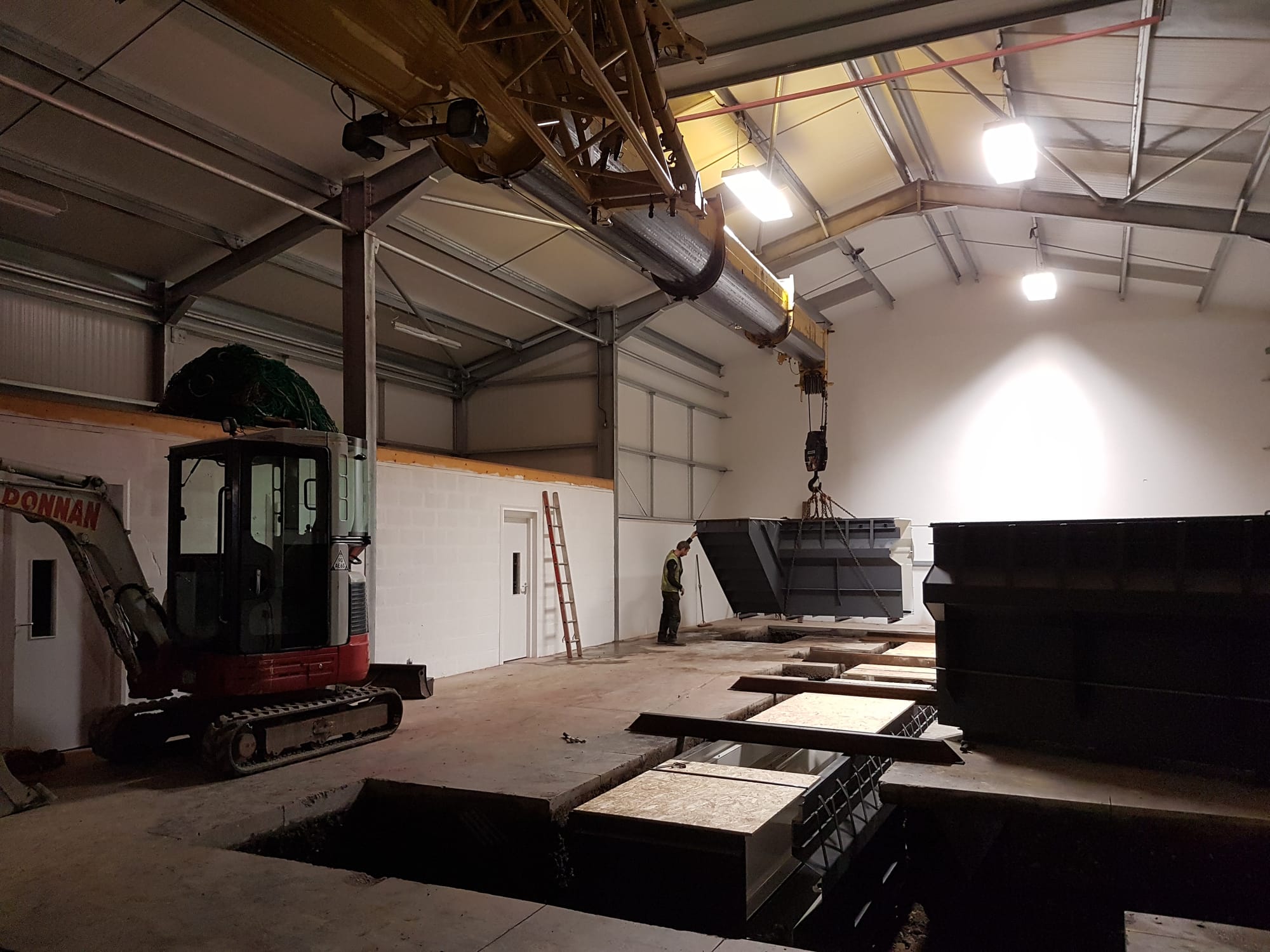 Lowering the delivery into position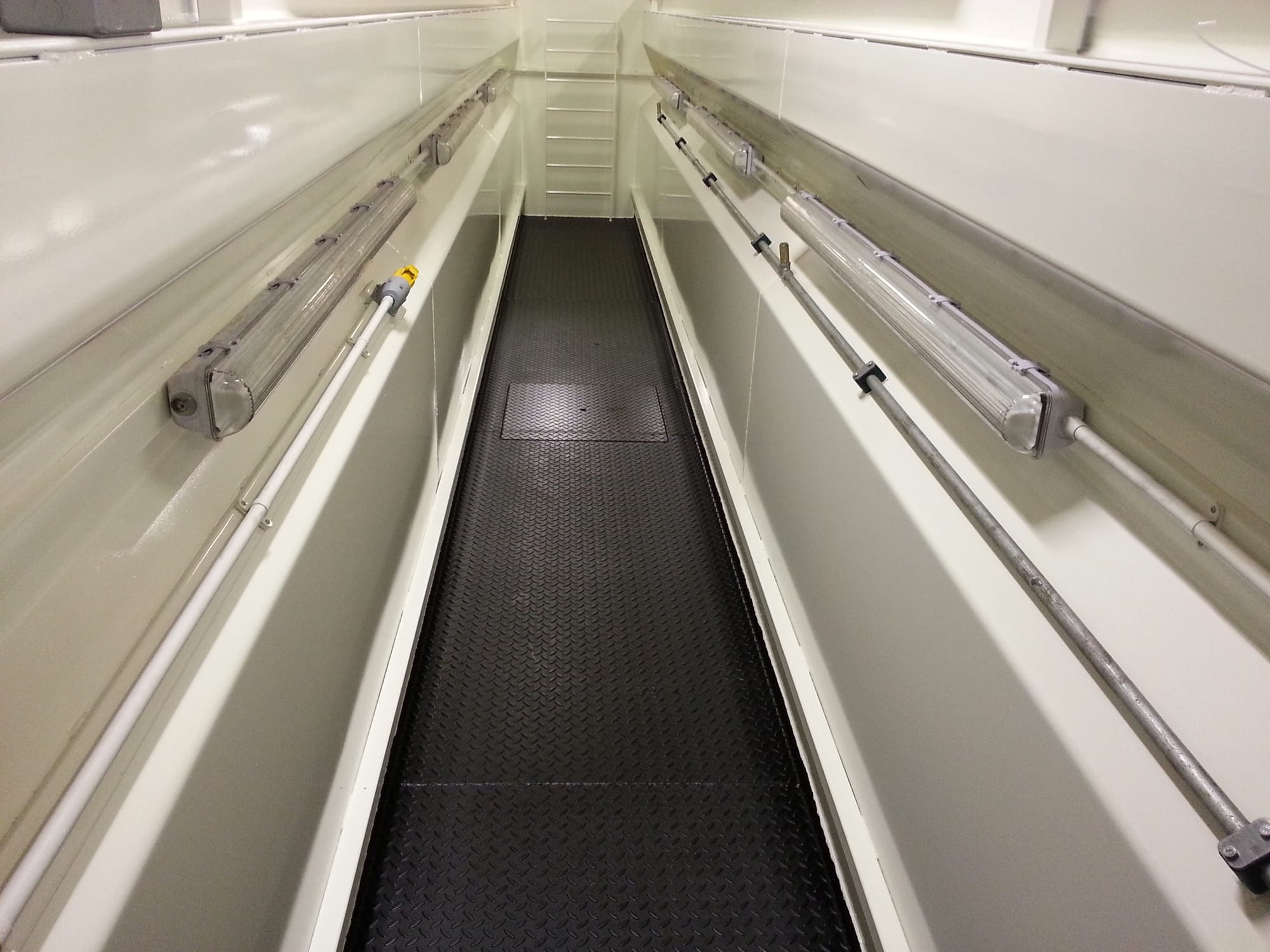 Pit Internals with lighting, compressed air & central sump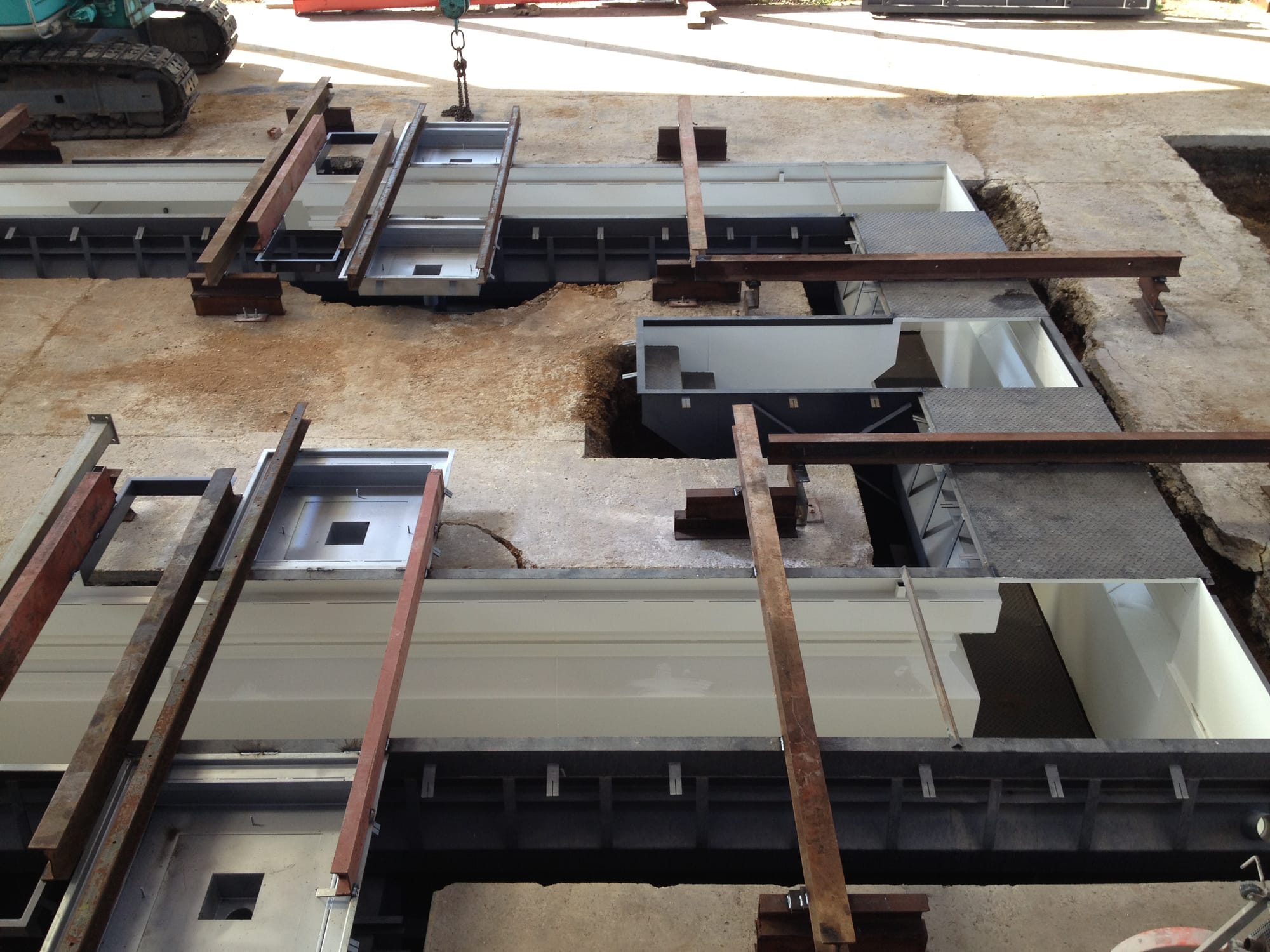 Two 13m ATF Test Lanes side by side with adjoining tunnels (note wheelplay detector boxes)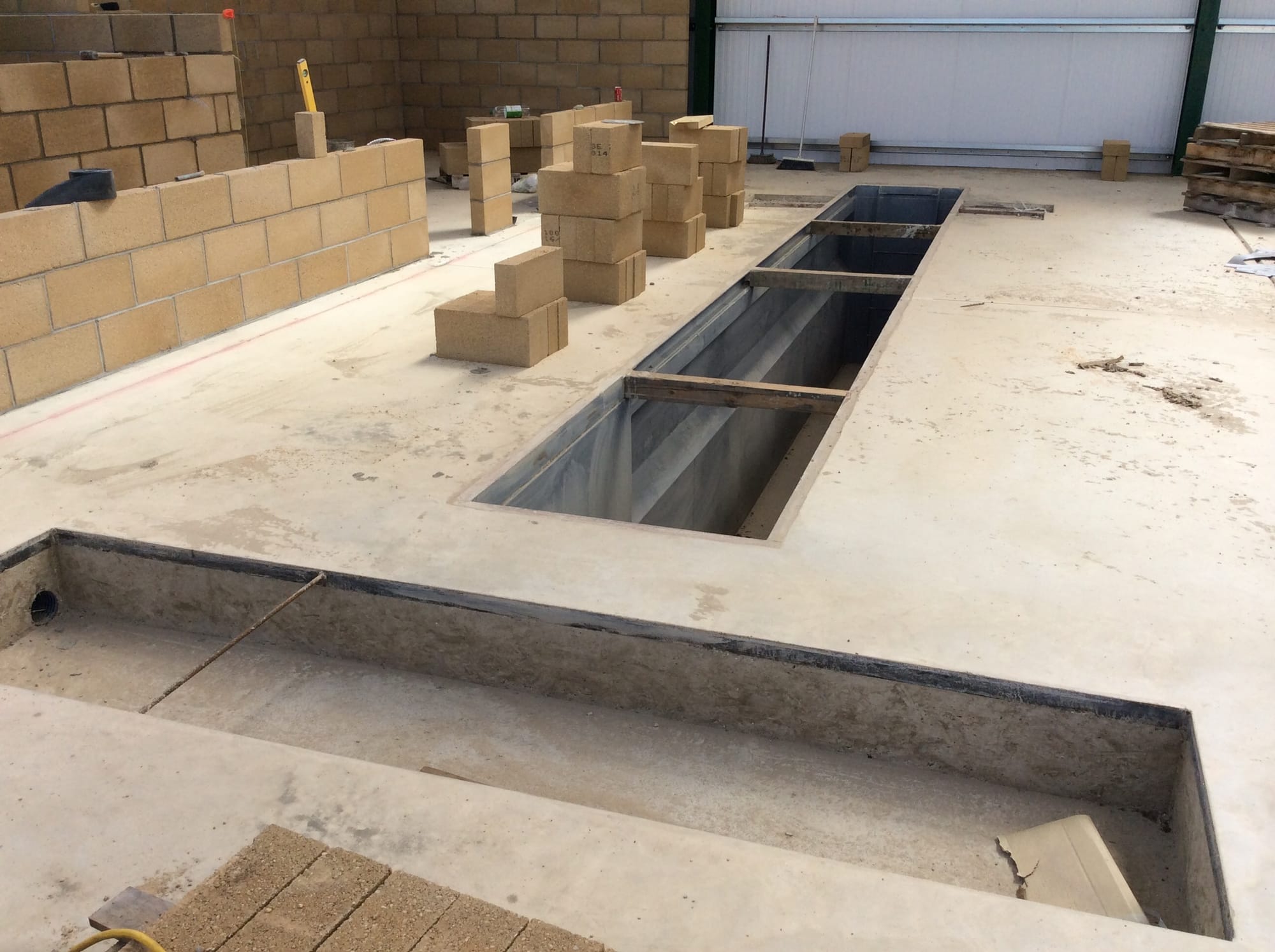 Inspection Pit and Roller Brake Tester Pit concreted into position (Class 7 MOT Bay layout)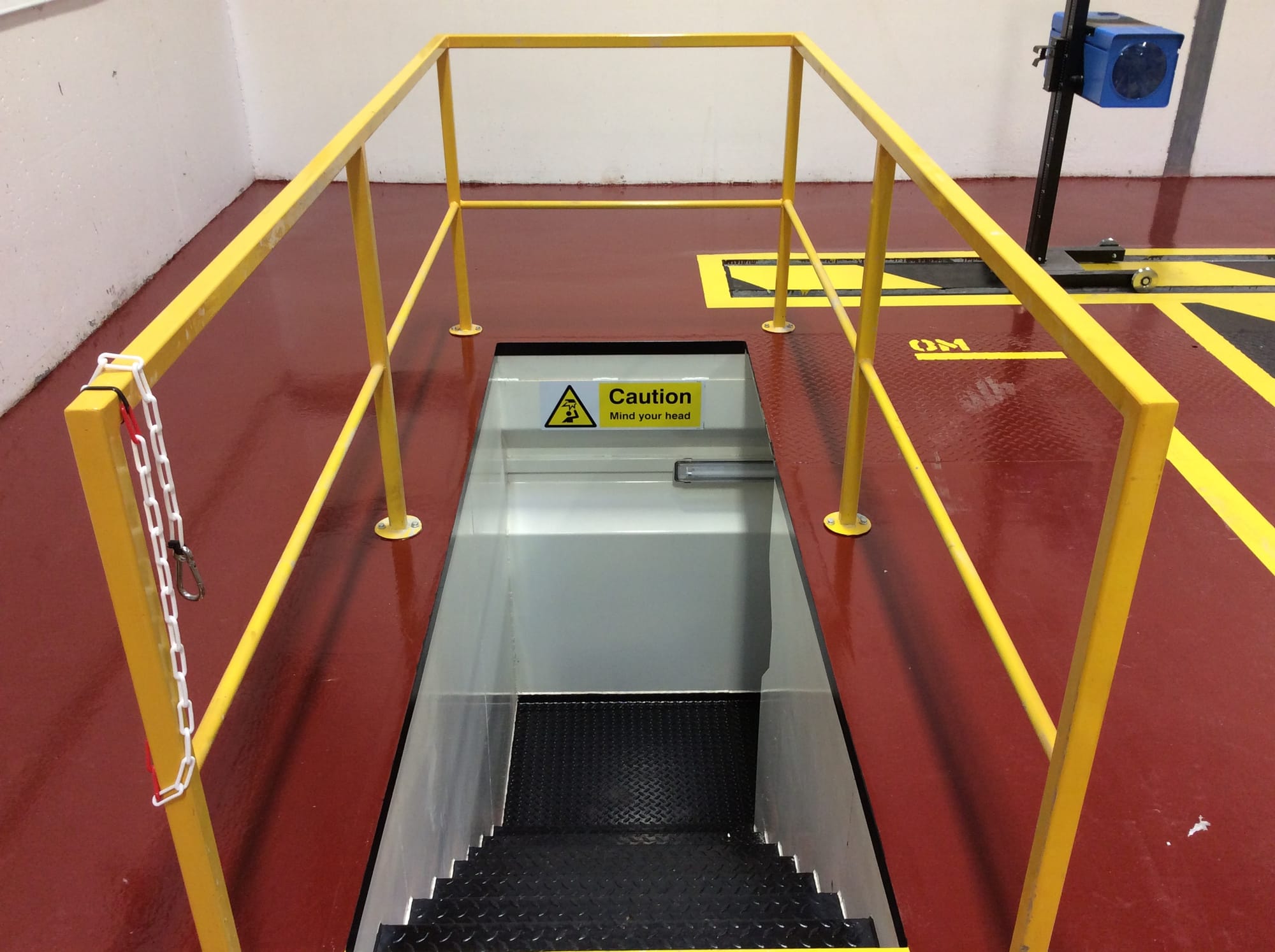 Walk-in steps to inspection pit.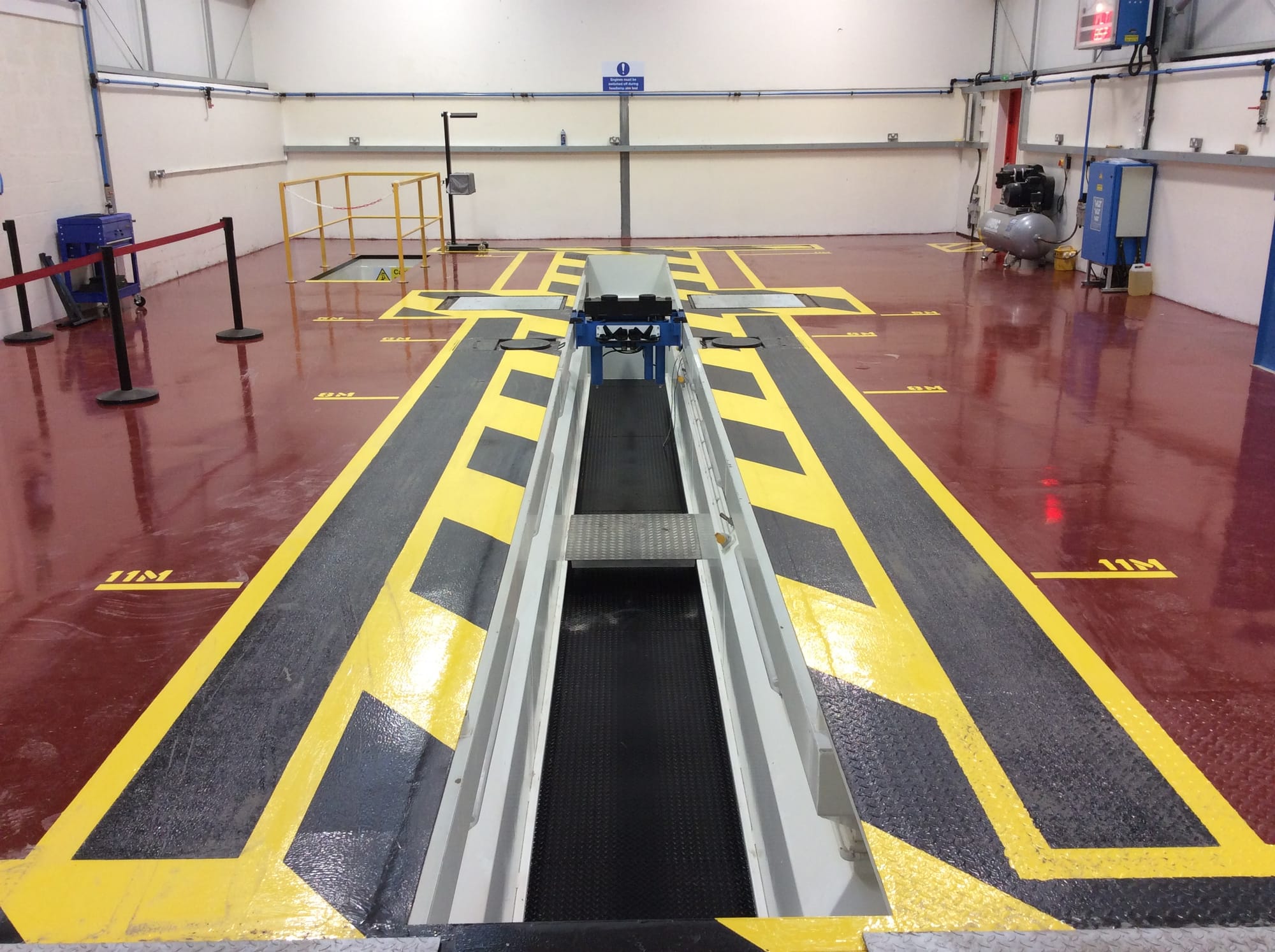 13m ATF Test Lane fully installed with resin coat for finished floors