When a Middle East Lamborghini dealer needed two post lifts low enough to pick up the Lamborghini range of vehicles they chose the Consul 2.35 Premium model.
The lifts were fitted with special low profile lift arms with only 60mm pad clearance which are designed specifically to lift exotic "Supercars".
Consul's standard lift arms already have a class leading clearance of 85mm when fully lowered, but the "Supercar" arms can get as low as 60mm without any reduction to the safe working load.
The special arms can be used for lifting more conventional vehicles, no other modifications were required to the lift.
If your workshop has a requirement for lifting supercars, the extral low arms can be supplied as a factory option with a new lift order or they can be supplied and fitted to your existing Consul 2.35 Premium.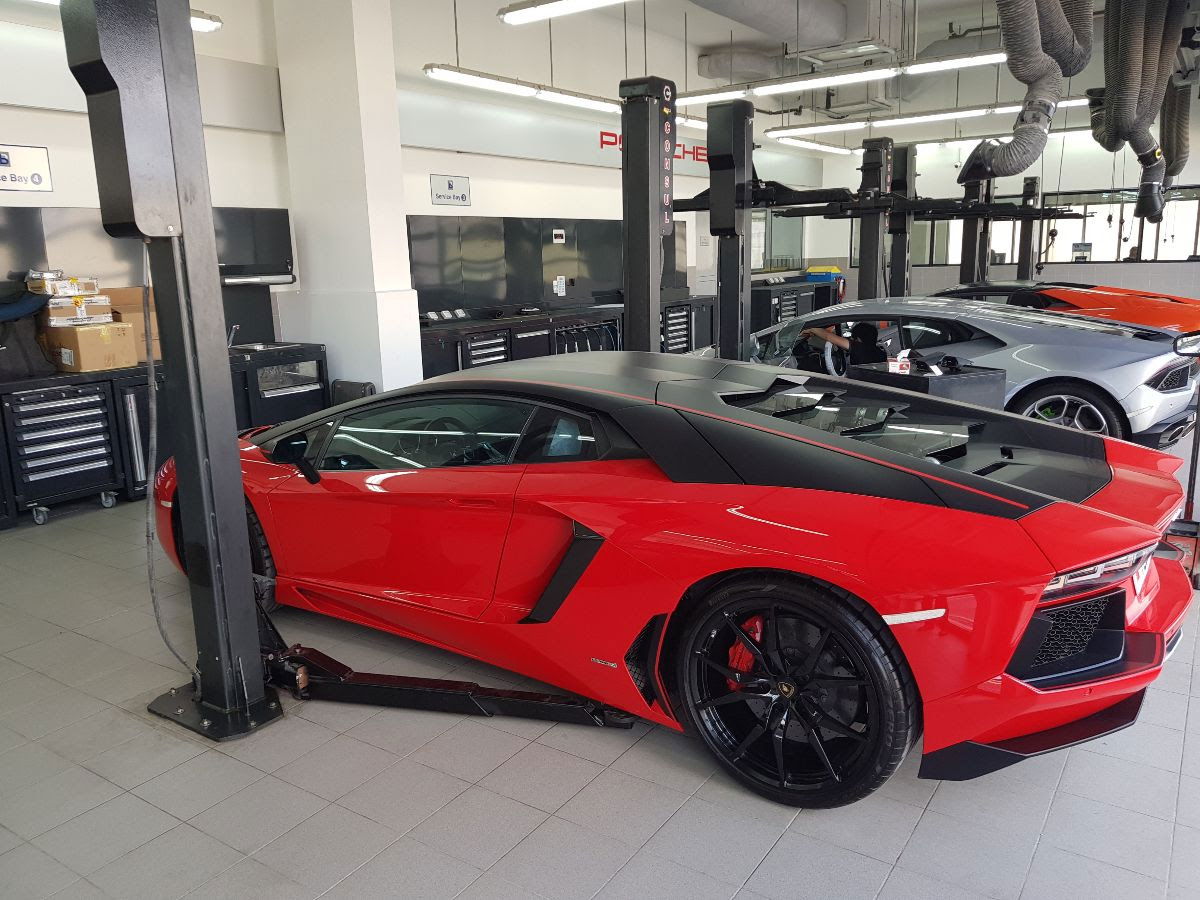 Lamborghini located on the Consul 2.35 with low profile arm supports.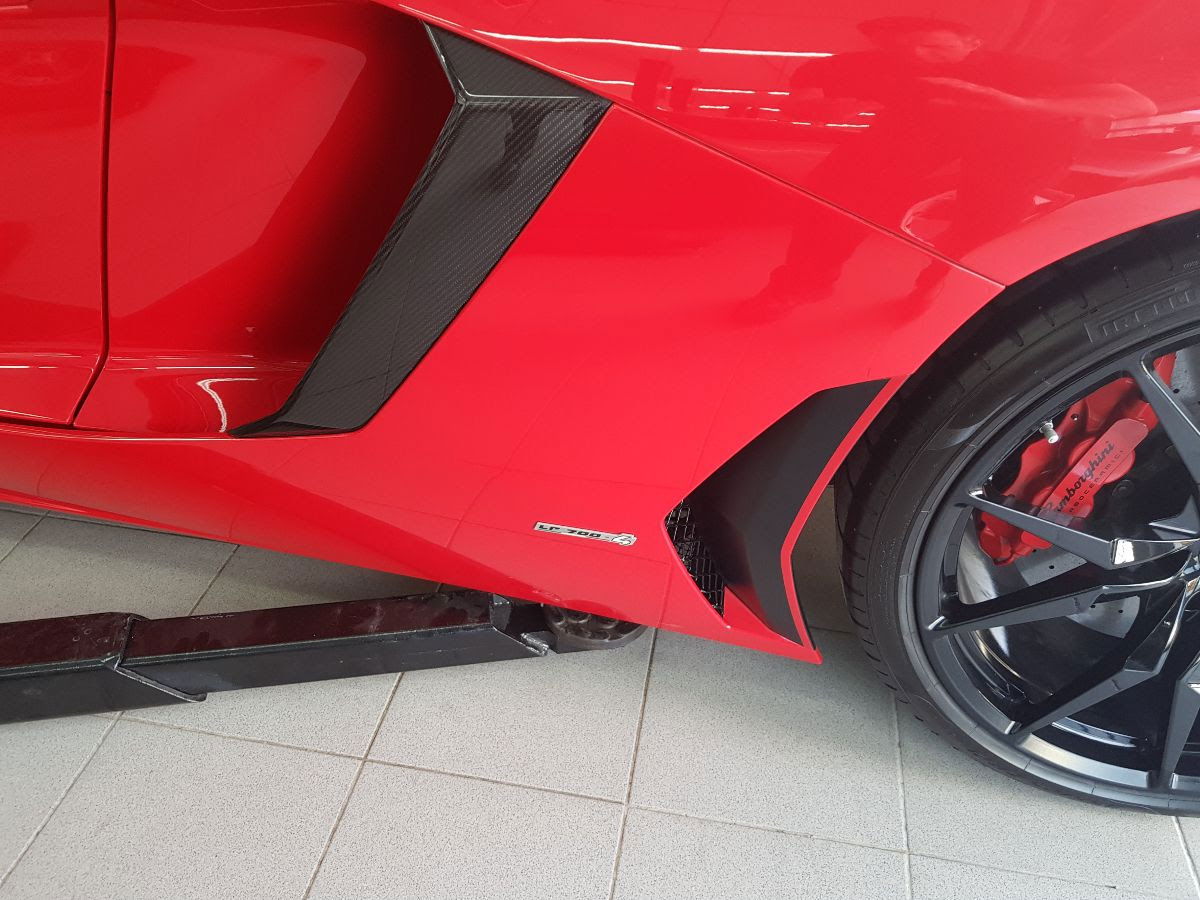 Only 60mm from floor to top of lift pad when fully lowered.
Consul have a history of providing lifts for exotic vehicles, they manufactured the bespoke lifting equipment used for the Bugatti Veyron at Bugatti's Molsheim factory.
If you have a requirement to lift unusual or rare vehicles, please don't hesitate to contact us.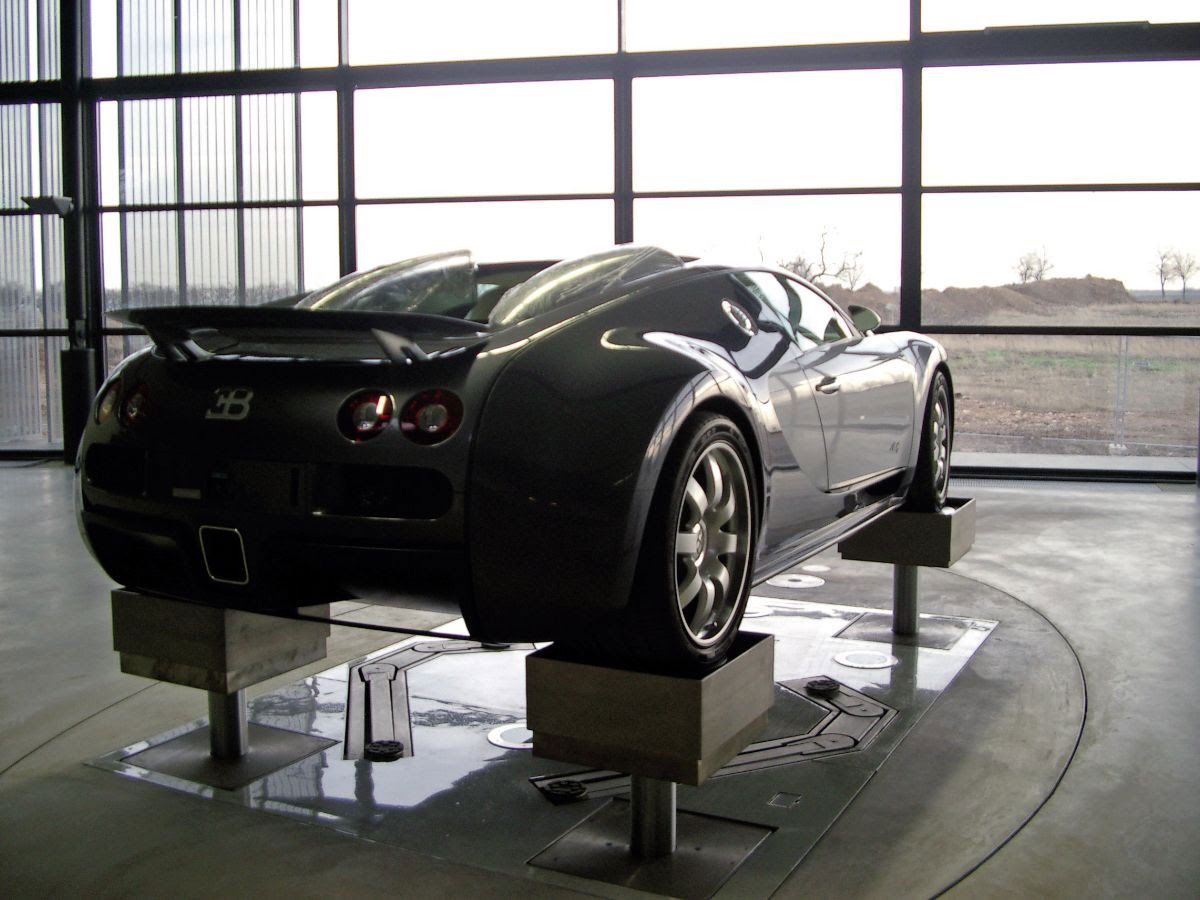 Bugatti Veyron on Consul Lift Special at the Molsheim factory. (in ground lift)
Consul In-Ground Lifts
Consul's first lift was an in-ground hydraulic model, they have been constantly developed from that first model.
Ideal for new sites, in-ground lifts take up very little space and are exceptionally reliable.

Consul have a massive range of accessories for their two post lift range, see below :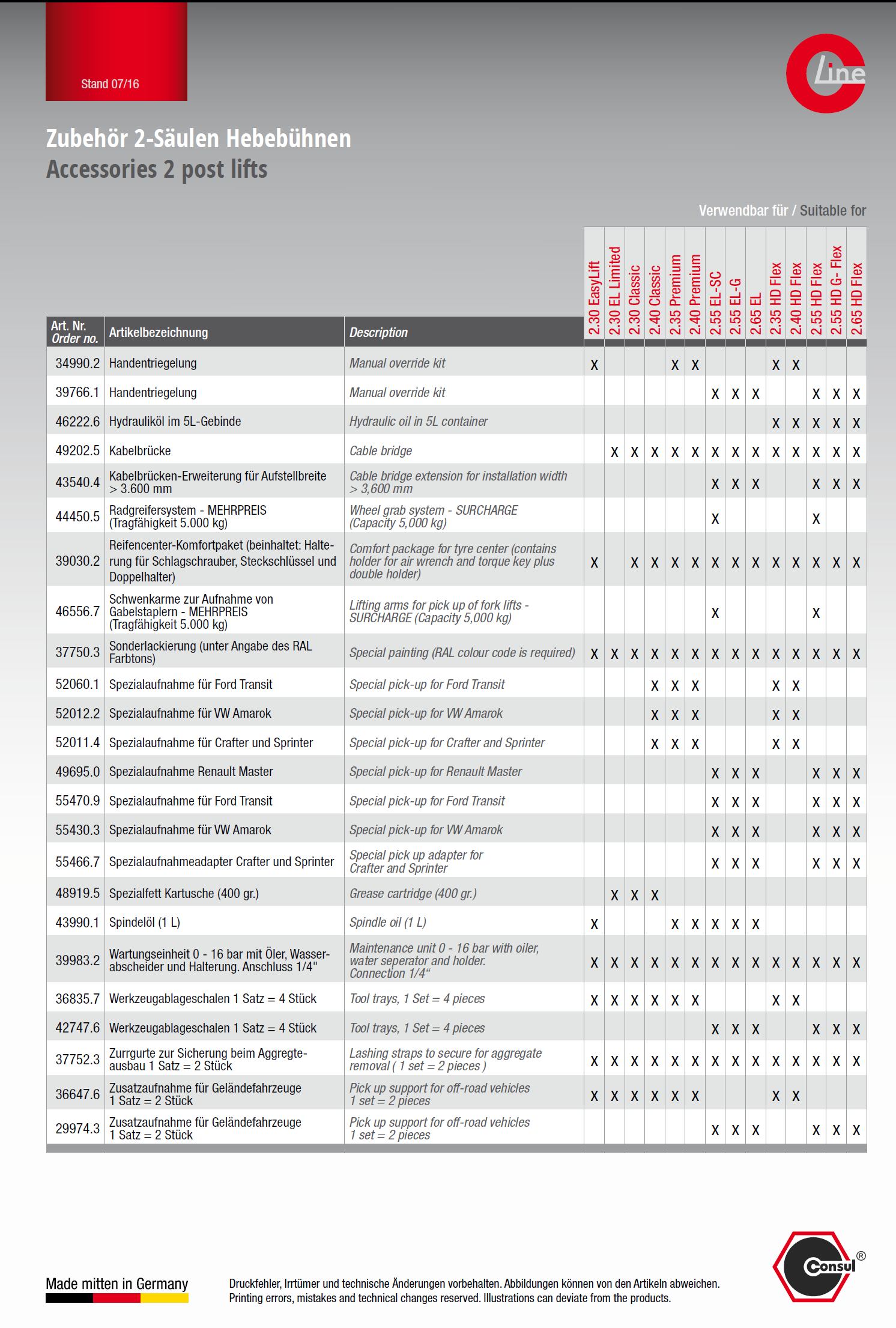 Click Here to go to our Two Post Lift range