The AC Hydraulic GD-2M is a traditional commercial pit jack, built like the GD-2 pit jack, but fitted with an automatic mechanical safety lock.
Again, an exceptionally well manufactured hydraulic pit jack designed to run on the rails of your own inspection pit.
This model is available in three different lifting capacities 10t - 15t - 20t.
The GD2 enjoys the following specification :
2 individually controlled rams offer safe and balanced lifting
Rapid and precise air hydraulic unit with high speed ram travel
Simple modern design with control panel at ergonomical working height
Transversely sliding rams
Can be made to fit all pits due to its adjustable frame
Frame height is adjusted and set to the customers individual specifications
Comprehensive option range: cross beam, support bridge etc.
Supplied with 2 x100 mm extensions
When ordering fill out specification form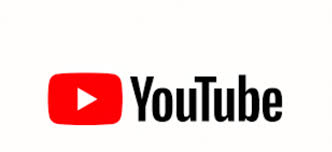 See the GD-2M in action by video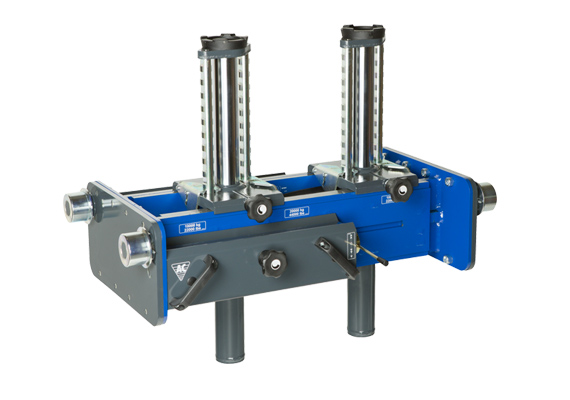 | | |
| --- | --- |
| Twin Ram - Air hydraulic | Dimensions |
Technical data
| | GD100-2 | GD150-2 | GD200-2 |
| --- | --- | --- | --- |
| Weight | 220 kg | 220 kg | 220 kg |
| Capacity | 10 t | 15 t | 20 t |
| Stroke | 420 mm | 420 mm | 420 mm |
| Min. height | 560 mm | 560 mm | 560 mm |
| Max. height | 945 mm | 945 mm | 945 mm |
| Width¹ | 590-1410 mm | 590-1410 mm | 590-1410 mm |
| Depth | 650 mm | 650 mm | 650 mm |
| Lifting points² | 200-1160 mm | 200-1160 mm | 200-1160 mm |
| Air supply | 8-12 bar | 8-12 bar | 8-12 bar |
| Air consumption | 350 l/min | 350 l/min | 350 l/min |
¹ Framewidth: 590-890 mm / 850-1150 mm / 1110-1410 mm
² Distance between lifting points: 200-640 mm / 200-990 mm / 200-1160 mm
Selection of adaptors available, if required - see below :
AB Support Bridge - 20t capacity







AB Support Bridge - 20t capacity

For safe and stable support of the vehicle
The open frame offers optimum traversing cylinder mobility
With leaf spring wheels for easy transport along the pit
Usable with various extensions and saddles: FG100, FG200, FW2 and US
When ordering fill out specification form





ABT Support Bridge - 20t capacity





ABT Support Bridge - 15t capacity

For safe and stable support of the vehicle
The open frame offers optimum traversing cylinder mobility
With leaf spring wheels for easy transport along the pit
Usable with various extensions and saddles: FG100, FG200, FW2 and US
When ordering fill out specification form






Cross Beam Adaptors - T4-1 / T4-2 / T4-1W / T4-2W
Cross Beam Adaptors (T4-1 / T4-2 / T4-1W / T4-2W)
Capacity: 20 t
Ideal for supporting axle, whilst allowing work to be done on the differential gear
Offers increased safety – divides the load over 2 lifting points
Usable with various extensions and saddles: FG100, FG200, FW2, US
T4-1 / T4-2 - Length: 920 mm
T4-1W / T4-2W - Length: 1020 mm
T4-1 og T4-1W - increases min. height by 100 mm
T4-2 og T4-2W - increases min. height by 145 mm
Adjustable Width Cross Beam Adaptors - T5-1 & T5-2
Adjustable Width Cross Beam Adaptors - T5-1 & T5-2
Capacity: 15-11,5 t
Length: 1060-1635 mm
Ideal for supporting axle, whilst allowing work to be done on the differential gear
Offers increased safety – divides the load over 2 lifting points
Usable with various extensions and saddles: FG100, FG200, FW2, US
T5-1 increases min. height by 95 mm
T5-2 increases min. height by 140 mm
Innovative Cross Beam Adaptors - T6-1 & T6-2
Innovative Cross Beam Adaptors - T6-1 & T6-2
Capacity: 13 t
Hand wheel on the cross beam for easy and precise adjustment of lifting saddles without moving from the pit – ideal for inspection centres
Usable with various extensions and saddles: FG100, FG200, FW2, US
T6-1 / T6-2 - Length: 850-1350 mm
T6-1W / T6-2W - Length: 1120-1720 mm
T6-1 og T6-1W - increases min. height by 55 mm
T6-2 og T6-2W - increases min. height by 90 mm
LB - Diff Beam
| | |
| --- | --- |
| Capacity: 20 t | Allows use of both rams to lift at one point |
FLTR Trolley
| | |
| --- | --- |
| Practical trolley. Designed for mounting and dismounting of heavy duty jacking beams on lifts | Fitted with revolving wheels for easy manoeuvrability |
"V" Saddle - FW2
"V" Saddle - FW2
Suitable for lifting under various axles
"US" Saddle - FW2
"U" Saddle - FW2
Suitable for lifting various chassis profiles
FG100 & FG200 Ram Extensions
FG100 - These ram extensions increases the lifting height by 100 mm
FG200 - These ram extensions increases the lifting height by 200 mm
Wall Brackets for tool mounting
VB-1 Robust wall bracket for storage of

extensions and saddles (4 pcs.)

VB-2 Robust wall bracket for storage of

extensions and saddles (8 pcs.)