The Majorlift MPJ2/MPJ2.8 Air Hydraulically Operated Jacking Beams, are exceptionally well designed and manufactured in the UK. All Majorlift jacking beams are available to fit your inspection pit or vehicle lift or scissors lift due to the comprehensive range of support arms and adaptors.
They are air hydraulic in operation and are suitable for cars and vans.
These jacking beams are available in two lifting capacities 2.0t & 2.8t
They both enjoy the following specification :
Top Beam – 2.0 and 2.8 tonne models now with an extra-wide extending top beam to 1700mm.

Ram and Scissors – A full 260mm lift with proven hydraulics.

Safety Features – Hose burst and pressure release valves prevents overloading, finger guard complies with European machinery directive and CE marking.

Quiet Pump – New quiet design pump, built into every air jack.

Mechanical Lock – Engages automatically carrying out extensive wheel overhauls.

Raiser Blocks – Supplied as standard with each beam. Rubber-topped screw pad 1532A & aluminium block 1526 see below.

Support Arms – Effortless operation from quality roller bearings give easy movement.

Roller Hook or Roller Flat Support Arms Supplied As Standard
Massive selection of support-arms to fit your specific lift or inspection pit, at extra cost (P.O.A).
See the range of support arms for your lift :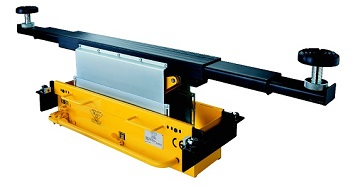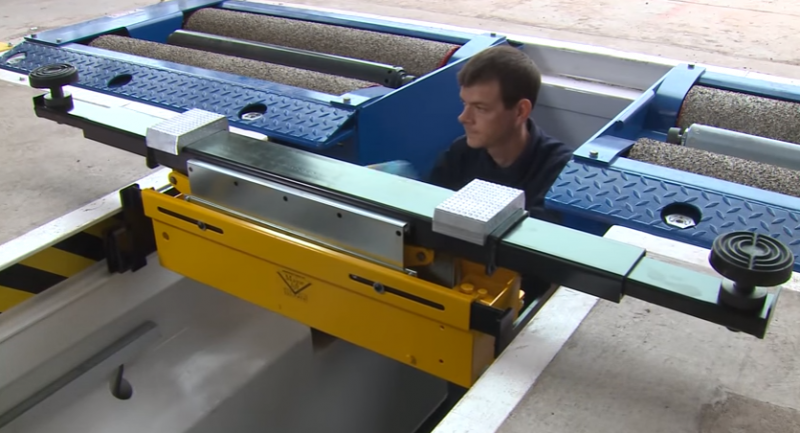 "CLICK HERE" to see this beam in action
MPJ2 2-tonne air-operated NEW high lift.

Now available an updated 2 tonne jacking beam with 60mm more lift and 100mm wider reach from the top beam as standard, all at no extra cost. Approved for MOT testing class 4.




MPJ2.8 2.8-tonne air-operated NEW high lift.

These hugely popular units have just been given a technical and operational advantage. As well as the 1700mm extendable top beam, we can now supply them with an extra-wide 1850mm top beam. Approved for MOT testing class 7.

Technical Data
| | RATED 2 TONNES | RATED 2.8 TONNES |
| --- | --- | --- |
| MOT Approval for | Class 4 | Class 7 |
| Part No. Air Hydraulic operation | MPJ2 | MPJ2.8 |
| A Width when extended | 1700mm – 67″ | 1700mm – 67″ |
| B Width when retracted | 800mm – 31.5″ | 815mm – 32″ |
| C Minimum width over support arms | 775mm – 30.5″ | 790mm – 31″ |
| D Maximum width over support arms | 1125mm – 44″ | 1130mm – 44.5″ |
| E Closed height | 212mm – 8.25″ | 242mm – 9.5″ |
| F Total lift | 260mm – 10.25″ | 260mm – 10.25″ |
| *G Height above platform/floor | 75mm – 2.9″ | 92mm – 3.6″ |
| *can be set lower with special arms if required | | |
| Weight – with top beam | 87kgs – 192lbs | 113kgs – 249lbs |
Narrow Jacking Beams to fit narrow pits and lifts (pump mounted externally)
| | | |
| --- | --- | --- |
| C Minimum width over support arms | 685mm – 27″ | 700mm – 27.58″ |
| D Maximum width over support arms | 1015mm – 40″ | 1020mm – 40.5″ |
| OPTIONAL EXTRA WIDE TOP BEAM | | |
| A Width when extended | 1850mm – 73″ | 1850mm – 73″ |
| B Width when retracted | 950mm – 37.5″ | 963mm – 38″ |
| | | |
| RAISER BLOCKS | RATED 2 TONNES | RATED 2.8 TONNES |
| Part No. | | |
| 1532A | Standard | Standard |
| 1526 | Standard | Standard |
| 1527 | Optional | Optional |
| 1532C | Optional | Optional |
| 1532V | Optional | Optional |