Hofmann Ecoline 88 Laser Alignment System :
You dont need to spend an absolute fortune.
A fully computerised luxury aligner enables you to charge a premium for your alignment service, simply because you are able to provide the customer with a printout showing 'before and after'.
The ecoline 88 will give you the same results as competitors' systems that are literally 4 times the price, and is perfect for those businesses that want the benefit of a built-in vehicle database.
3-point 'GrabClamps', heavy duty mechanical turnplates, advanced front and rear camera measuring heads, live readings, technical prompts along with a customer printout makes full 4 wheel alignment even easier and faster.
'GrabClamps' mean that the measuring head is mounted to the wheel using sprung-loaded 'arms' that grab the tyre, and 3 nylon locators on the rim, ensuring there is no metal to metal contact.
So, no need to heavily invest when buying a four wheel alignment system.
Very compact and extremely simple to use, the ecoline 88 takes advantage of the very latest infra-red and wireless technologies to provide a high-spec system with a relatively low price tag.
Special Offer Cash Price of £5,175.00 + vat.
or £25.10 + vat, per week based on a 5 Year Lease/Buy scheme.
Yes, just £25.00 + vat, per week could get you a product that can earn you hundreds of pounds a day from, why wouldn't you want one?
PC-based system
Four camera sensor communication to increase accuracy, repeatability and speed.
Zigbee® wireless communication offers stronger and more reliable signal over Bluetooth®
Full Autodata database with over 17,000 models from 80 manufacturers
Full Colour monitor offering clear impressive graphics with on-screen instructions.
With 26" clamping 'GrabClamps
Customer Print-out providing before and after readings for customers
Includes Delivery, set up and on-site training by specialist engineers.
Book a demonstration at your premises "Click Here"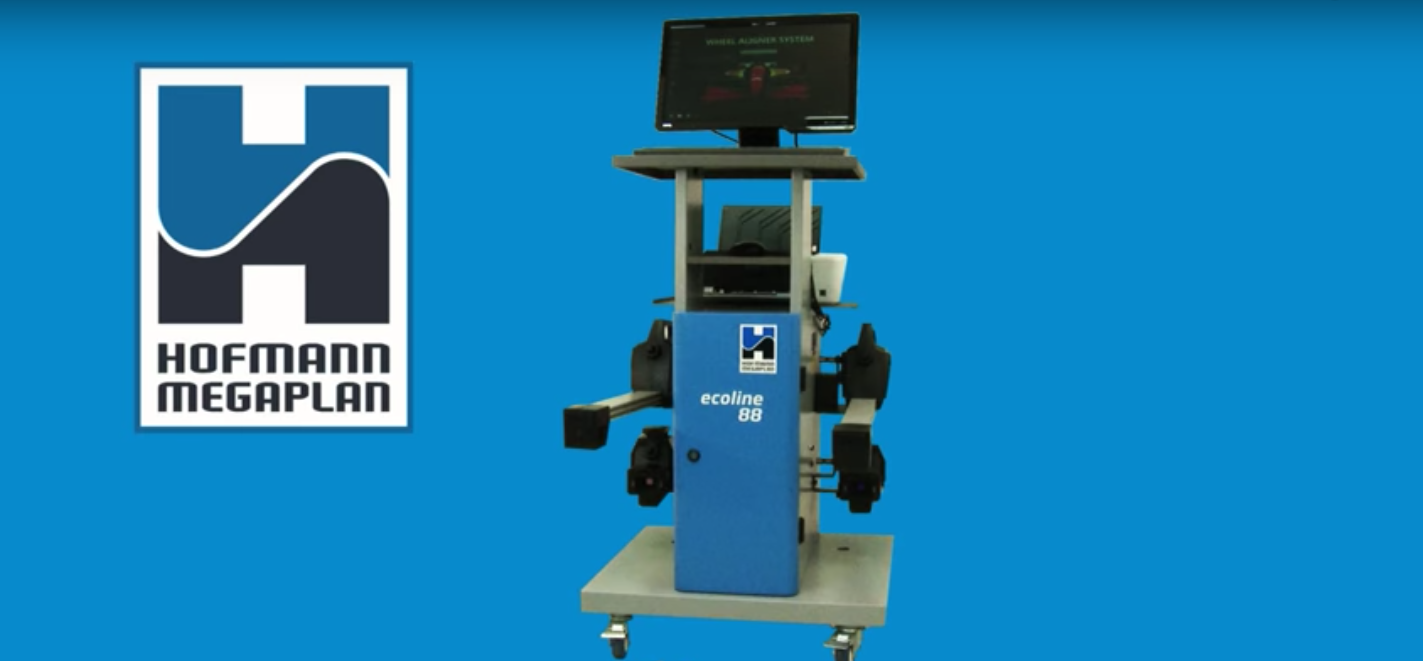 | | |
| --- | --- |
| Ecoline 88 on Space-saver trolley. | |
What if I havent got a four post wheel alignment lift?
Easy, just add to your order a set of 4 Alignment tables, the Ecoline works just fine on this set-up.
Hofmann WAT001
4 Wheel Alignment Stands 3200kgs capacity.
Set of 4 wheel alignment support tables, designed to aid wheel alignment using any two post lift in your workshop.
Set of four delivered.
Hofmann Megaplan WAT001.
Set of 4 Wheel alignment tables, delivered to you £640.00 + vat, or £3.10 per week
Back to wheel alignment systems