The Hofmann Junior 2D Wheel balancer, is the first in the range of Hofmann Megaplan professional model wheel balancers.
Already proving to be amongst our best sellers for a professional compact fully automatic wheel balancer.
Fully automatic, with wheel protection cover and pedal brake to achieve easy stopping and assist when fitting the weights.
Single phase power supply.
£1,343.00 + vat, Cash Price fitted.
£6.50 + vat, per week when using Lease / Buy.
Weekly figure quoted 5 year lease.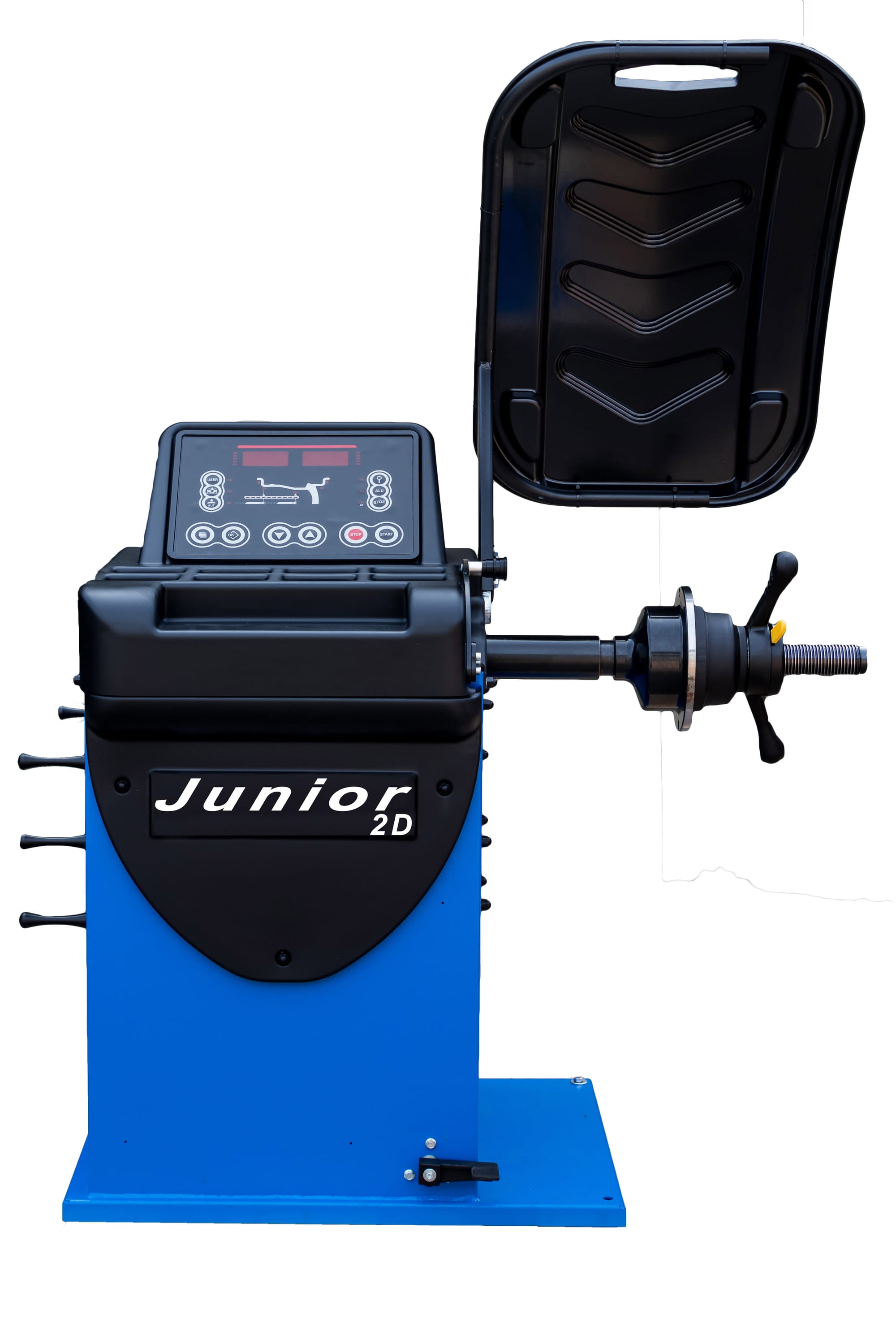 Options available for this machine.
Motorcycle Kit
Conventional shaft and cones kit
2 Years Manufacturers Warranty.
Note : All our quoted Prices include delivery, installation and tuition at your premises.
Back to wheel balancer range