As covered in our brake tester section, preparation for the equipment is paramount. Its a big investment so preparations made now will have an impact on the equipment's longevity in the future.
These items are going to be installed, in the ground?
Rainwater, snow, condensation or even workshop flooding are always a possibility so the steel support frames for your wheelplay detectors will always be supplied fully galavanised.

Note: These frames can be supplied direct to your builder prior to the equipment if preferred.
When fitting these frames an outlet storm drain is always recommended to both sides.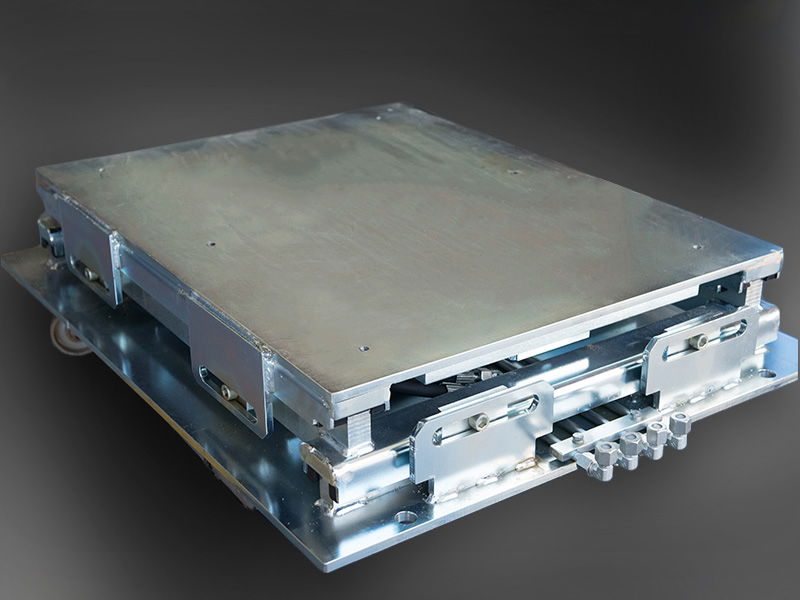 Highest Quality and Standards of manufacture.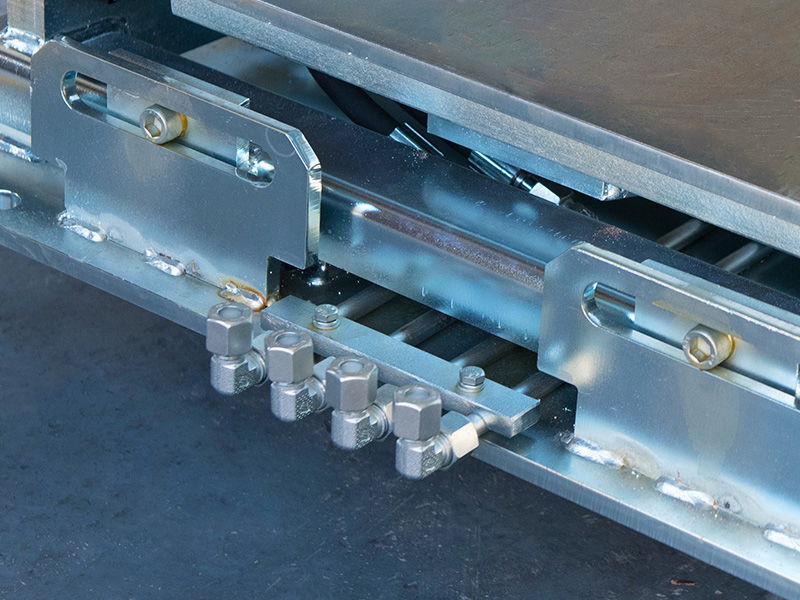 Fully galvanised for protection against corrosion.
VLT9143 HGV Wheelplay detectors.
The Wheelplay detectors we offer are again Extremely Heavy Duty units, fully galvanised and exceptionally well made. With all our commercial equipment they to are designed to be used all day every day. Hydraulic in operation and used via a radio frequency controlled remote control handset.
These units are simple to operate and designed to give maximum movement hence ease of detecting wear and tear in the suspension and its components.
Different versions can be manually or automatically programmed with different quantities of plate movements if required.
Fully Approved by the DVSA for use in ATF Test Lanes.
Remote Control handset with built-in torch.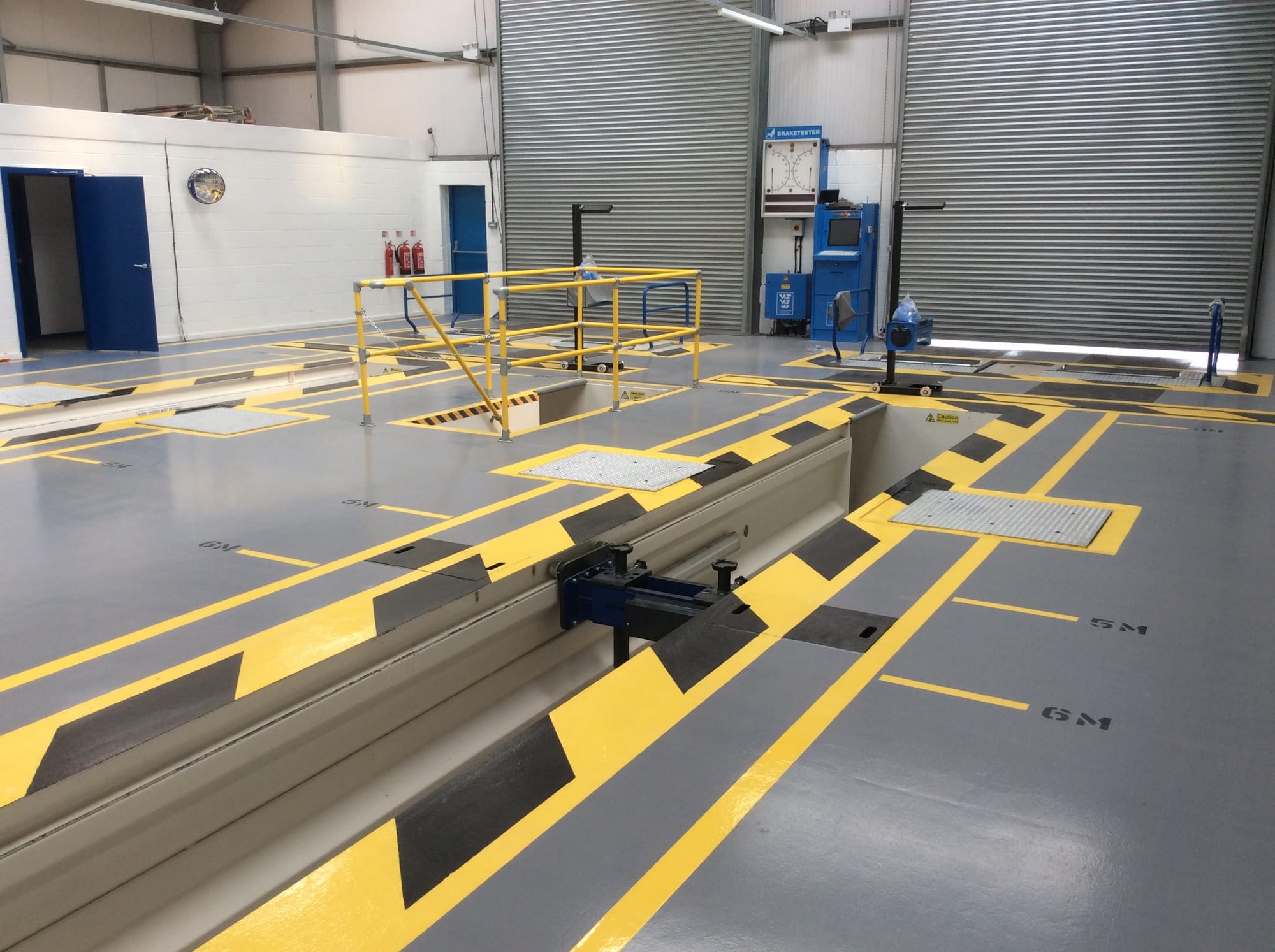 Wheelplay detectors installed into a ATF Test Lane.